South India returnees welcome to settle in N-E
Displaced people returning from South India who wish to be resettled in the Northern and Eastern Provinces are welcome, said Economic Development Minister Basil Rajapaksa.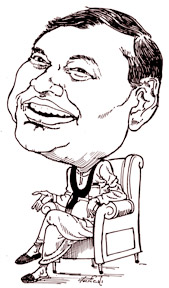 Members of the Tamil Diaspora are not willing to come back to Sri Lanka and work for the country. They continue to stay overseas so that they could enjoy better economic opportunities, the Minister said.
Referring to 12 displaced families returning from South India recently., the Minister said that more families that left for South India due to LTTE terror are now returning to Sri Lanka in view of the prevailing peace and development projects implemented in the country.
The Economic development Ministry provides assistance to such families. A series of infrastructure development projects have been implemented under the Uthuru Wasanthaya following the liberation of the North from LTTE terror, the Minister said.
The aim of development projects such as Maga Neguma and Divi Neguma is to usher in a new era of prosperity.
The Economic Development Ministry and other Ministries such as Agriculture, Fisheries, Traditional Industries and Small Enterprise Development provide financial assistance and technical support to these people to pick up their former professions, the Minister said.Seed and plant material, fertiliser and agriculture equipment are provided free for them to engage in agriculture, he said.Referring to the Divi Neguma national program implemented by the Economic Development Ministry, the Minister said the project has now been successfully implemented in 13,111 Grama Sevaka areas of 298 Divisional Secretary Divisions.
The supply of vegetables and fruits has sharply increased due to the success of the Divi Neguma program.