SLFP assured of Tamil support again
Before terrorism broke out, a considerable percentage of the Northern Tamils supported the SLFP.
Hence, sooner than later a similar situation would emerge under President Mahinda Rajapaksa's leadership, said Minister of Petroleum Industries and UPFA General Secretary Susil Premajayantha.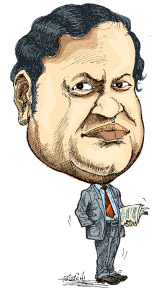 He was speaking after the ceremonial inauguration of the new SLFP Headquarters for the Northern province at Nallur Road, Jaffna.
Many prominent Tamil leaders such as Jaffna Mayor Alfred Duraiappa joined the SLFP during Prime Minister Sirima Banadaranaike's regime and the party flourished, commanding the support and goodwill of the people, he said.
With the end of terrorism after almost three decades peace and democracy restored, a situation similar to which prevailed earlier will emerge soon, the Minister said.
Many development programs are being implemented under the Government's Vadakkin Vasantham development goals. These include the restoration of train services to Kankesanthurai, the restoration of bridges and culverts and the rehabilitation of all highways, he said.
He also sought the support of the people for the forthcoming Local Government polls.
Chief Organiser Angajan Ramanathan said that he opened the office in close proximity to the Jaffna city following the request of party leaders.
In coordination with President Rajapaksa and the Ministers, he had done many tangible things to address the day-to-day problems of the people including securing employment opportunities for educated youth, he said.
Ministers Maithripala Sirisena, G.L. Peiris, Dullas Alahapperuma, Mahindananda Aluthgamage, Tissa Karaliyadda, Jagath Pushpakumara and Reginald Cooray, Deputy Minister Hisbullah and several MPs were also present.