Half of world's PC users acquire software illegally -BSA
Nearly half the world's personal computer users, 47 percent, acquire software through illegal means most or all of the time, and in developing economies the figures are much higher, according to a survey undertaken on PC users' behaviour and attitudes toward software piracy and intellectual property rights.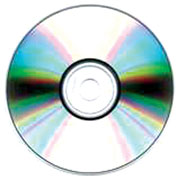 The Business Software Alliance (BSA) today released detailed findings from the groundbreaking study on its official blog, BSA TechPost.
Ipsos Public Affairs conducted the research for BSA by surveying approximately 15,000 PC users in 32 countries.
This included 400 to 500 in-person or online interviews per country.
The study finds that the majority of computer users in the developing world regularly acquire software through illegal means such as buying a single licence for a program and then installing it on multiple machines, or downloading programs from peer-to-peer networks, even though they express support for intellectual property principles.
Of the 32 countries surveyed, nine are in the Asia-Pacific region. Six of these including China, Vietnam, Malaysia, Thailand, Indonesia, and South Korea were found to have individual piracy rates ranking among the top 10 of all countries surveyed.
The study finds that a significant number of software pirates in developing markets incorrectly believe that typically illegal means of acquiring software are in fact, legal.
At the same time, they believe software piracy is common, and think it is unlikely that software pirates will be caught.
Critically, business decision-makers around the world exhibit behaviour and opinions that are similar to those of other computer users. Five Asia-Pacific countries were found to have business decision-maker piracy rates ranking among the top 10 of all countries surveyed.
"It took hundreds of millions of thieves to steal $59 b of software last year. Now we have a better understanding of what they were thinking," said BSA President and CEO Robert Holleyman. "The evidence is clear: The way to lower software piracy is by educating business ventures and individuals about what is legal and ramping enforcement of intellectual property laws to send clearer deterrent signals to the marketplace."
Managing Director, BSA Asia-Pacific Lyn Boxall said, "Interestingly, the study points to the fact that many pirates may not even realise they are betraying their own principles and breaking the law.
BSA is committed to a program that focuses on creating awareness and respect for intellectual property rights (IPR) of both foreign as well as local products.
We believe a stronger IPR regime will benefit Asian economies as the IT industry plays an increasingly significant part in the regions's growth."