Softlogic to construct luxury hotel in Colombo
Softlogic Holdings, a diversified business entity will expand its leisure sector with the construction of a luxury city hotel in Colombo.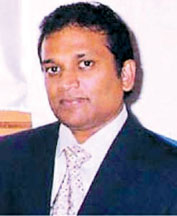 Land has been acquired and work on the project is scheduled to commence this month.
A land between Liberty Plaza and LB Finance has been acquired for the construction of the hotel. Chairman Softlogic Holdings, Ashok Pathirage said that work on the project has commenced and is expected to be completed within two years.
"Our entry will add a new dimension to the city hotel sector which is geared for an upmarket clientele. The hotel will be equipped with modern amenities to meet world standards", he said.
Softlogic has signed with Movenpick Hotel Group to build the hotel. The interior designing is undertaken by a leading global designing company.
Pathirage said that an agreement has been signed with the designing company which will ensure the hotel meets the requirements of the business traveller while offering world class facilities.
Softlogic Holdings will reconstruct and refurbish Ceysands Hotel, Bentota which was previously owned by the Ceylinco Group.
"We hope to transform the 84-room property to a 160 room four star plus resort which will be opened for the 2012 winter", Pathirage said. Reconstruction and refurbishment of the hotel will commence this month and will be managed by Centara International Management, a leading resort management group.
Pathirage said that Softlogic will consider building hotels in the North and the East when the requirement arises.
"The company has showrooms in the North and the East and we hope to open more in the area this year", he said. "The healthcare sector is performing exceptionally well and added that during the first quarter of this year the Asiri Group recorded a profit before tax of Rs. 123.7 m which is a significant growth compared to the corresponding period last year", Pathirage said.
"Central Hospital which is in its second year of existence recorded a profit of Rs. 53.5 m during the first quarter this year", he said.
Softlogic will commence constructing a 100- bed hospital in Kandy shortly.