Free spectacles for children in Galle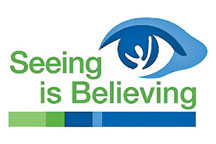 So Others May See Inc. (SOMS), Standard Chartered Bank, Vision2020 Secretariat of the Ministry of Health and the District Health Services Office in Galle will provide free, new, custom-made spectacles to school children in the Galle district.
The first phase of the program in September, ahead of World Sight Day 2011 which falls on October 13, will target providing assistance to some 400 to 500 school children. "The Galle district was selected since there wasn't any formal program implemented here previously," said, founder and
President SOMS, Ashanthi Mathai.
"We are very grateful to Standard Chartered Bank for providing the financial sponsorship that is enabling this initiative."
"We are pleased to partner with SOMS and bring a program to the Galle district," said, CEO of Standard Chartered Bank, Anirvan Ghosh Dastidar. "Standard Chartered is committed to addressing curable and preventable blindness at global level and to have a broad reach within local communities."
Head of Corporate Affairs, Sanjeewani De Silva, reiterating Standard Chartered's commitment said "We are concerned that we fund initiatives that are done with care, and we are happy that SOMS works with the local MOH offices to ensure there is a follow-up process in place so that this is not merely giving of a pair of spectacles but is done with a longer-term outlook and is a more sustainable effort."