Calcey Technologies in expansion drive
Calcey Technologies, a fast growing software development services company headquartered in Foster City, California and backed by a strong offshore presence in Colombo, has embarked on an expansion drive.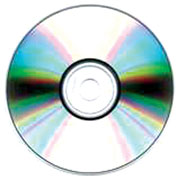 Calcey has won the hearts of Silicon Valley high-tech companies for its ability to save them money while increasing productivity with use of the Sri Lanka-based offshore development centre.
During tough times of the economy, when these companies wanted to save money, they came to Calcey. Backed by recent project success and revenue growth. The company is on the lookout for new talent.
Calcey counts big names in its repertoire of clients such as Taleo, CompareNetworks, Hoya Photonics, Conbio, JiWire, Stanford Business School, Wikipedia, Immersion. The Society for Information Display Chairman and CEO of Calcey Mangala Karunaratne,said "We are strategically poised to make it big today.
We started with a small team of software developers, researchers and content editors supporting our first few clients.
That was nearly nine years ago. We ran lean, bootstrapping our profits and growing the business steadily. We completed many projects along the way, some of which were smooth sailing and some projects where we had to work overtime due to the size of our team. Calcey gradually grew to where we are today, due to the highly committed team producing world class software and content.
"Today we have the capacity to take and sort development projects from the simplest static Website to the most advanced mobile mash-up app!" says Karunaratne.
"However we are selective prior to accepting a project.
The work must fall into our core competency and should be financially worthwhile for us to give it 110 percent of our effort. Quality always trumps over quantity resulting in customer satisfaction".
Karunaratne said, "We employ agile project management practices and are firm believers of lightweight project management.
The core value addition is a software project and is in the code and in the testing of it.
Calcey shares the progress software with clients. Using excessive documents and procedures would only lead to frustration among clients and technical teams in the long run" he said.
Calcey helped CompareNetworks, Calcey's first and largest customer, to take their partner Website DentalCompare to a new production platform in May.
The new DentalCompare is an enterprise scale dynamic Website with over a million products on offer, complemented by a suite of back-end administrative tools such as e-mail marketing campaign management and enterprise content management.
VP Professional Services of Calcey Ruwan Rajapakse, said, "We have more than doubled our offshore core development staff within the past year, and have in our sight a significant expansion in our technical team.
We have 60 staff members at present, and hope to increase it to around 100 persons within the next 12 months.
But not so big as to loose the "start-up mentality" feeling that we so cherish"
"All this capacity expansion requires office space, and Calcey has acquired three floors of building in Colombo 5 and is in the process of furnishing a new wing within these premises with space for 50 new engineers.
Calcey has embarked on developing a few novel product ideas, which they hope to launch in Q3 2011 and continue with as product verticals of their own. These exciting internal projects require expertise in mash-up development - a combination of skills in Mobile Application Development, Web Application Development and Cloud Computing, Karunaratne said. "We are patiently chipping away at these ideas, and want to surprise the world with them very soon", Karunaratne said.
We have built an application to let you analyse how popular your web links are among these social networks. Also, we see this notion of "social media popularity" as being interesting information to more specialist groups who want to scientifically track the popularity of their web content over a period of time.
We are working to realise this functionality and hope to release it within the next few months".