Highway to the future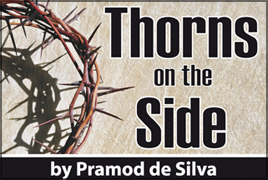 The Southern Expressway, likely to be opened before year-end, will be a completely new experience for Sri Lankan motorists.
They would be able to drive at a top speed of around 100 Km/h on this world-class expressway, which initially links Colombo and Galle. Plans are afoot to extend it to Matara and Hambantota by 2013.
There are several aspects and issues which should be considered even as the authorities prepare for the opening of this toll road, the first in the country. Some fundamental issues have to be addressed by the authorities. These include speed limit(s), toll pricing, traffic control and law enforcement aspects, the placement of fuel stations/rest stops and the types of vehicles which can use the expressway.
We are certain that our road engineers and police officials would have studied similar expressways in other countries and tailored solutions for these issues in line with local conditions and requirements.
There should also be telephone facilities on the hard shoulder for contacting the emergency services and Police in case of accidents or breakdowns. Proper signage, signalling and lighting are also important and from the pictures we have already seen, the authorities have got it right.
Another suggestion worth considering is the erection of electronic message boards at key places which can alert motorists, possibly in all three languages, on traffic diversions, weather conditions and other important announcements.
It is commendable that the Transport Minister has already disclosed plans to commence super luxury bus services on the expressway. Since these buses will obviously have to pay the toll (as far as we know), ticket prices are likely to be slightly higher than what is charged by super luxury buses on the 'old' Galle Road. This issue too has to be addressed by transport authorities.
The passengers will also have to be apprised of where they can get down midway and where they cannot, until the bus reaches Galle. Indeed, it will help immensely if the authorities publicise a graphic/map of the expressway before it opens in print and electronic media, for the benefit of motorists.
This should clearly indicate the toll booth positions (at both ends and at any point midway), exits and entrances (to and from cities en route), emergency facilities, fuel and rest stations.
The motorists will then have a clear idea about the workings of the expressway. This should suffice at least until the expressway becomes a familiar option to most motorists.
But there is a lot more that motorists will have to do to prepare for the expressway experience. Indeed, at least one car importer/distributor has been running advertisements in this regard. It really does matter, because apart from the comparatively few Sri Lankans who have driven on expressways abroad, it will be a new experience, almost an adventure, for all others.
The first question is, can you handle the speed? It is vital that only experienced drivers take the wheel when one is required to drive around 100 Km/h for long stretches. Novice drivers should try to keep away from the expressway, at least until it becomes part of our driving psyche. Drivers should also ask themselves a few questions before embarking on a journey on the expressway. Am I fit to drive? Can I concentrate properly on the road (and the task) ahead? Discipline is a vital asset for driving on any road and it is even more important on an expressway. Unfortunately, that is sorely lacking on our roads.
Undisciplined drivers are a recipe for disaster on a freeway. Lane discipline is most crucial kind of road discipline on an expressway. Can you imagine the consequences of changing lanes without signaling at 100 Km/h ? The cardinal rule on an expressway is that the lane nearest to the dividing kerb (far right) is reserved for the vehicles being driven at the highest speed. The lane nearest to the hard shoulder is for the slowest vehicles.
If you have to change lanes for whatever reason, give ample time and warning for the vehicles following you. That is a must. All drivers must address safety concerns on the expressway. Wearing seatbelts is essential at these speeds and Police must be commended for enforcing the seat belt rule from October, in anticipation of the opening of the Southern expressway.
All passengers, not just the front ones, should buckle up. Children should be seated in the rear seat, the youngest ones in ISOFIX seats if possible.
All drivers should check the mechanical condition of their vehicles. They should check the brakes, radiator coolant, water and engine oil levels, windscreen visibility and washer level, wipers, tyre pressure and tread (including the spare), signals, horn, lights (including indicator lights), battery charge and level, mirrors, toolset, fuel level and a host of other factors before driving on to the toll booth. Your vehicle may have a latest KQ number plate, but it does not mean that you can forego these checks.
It pays to be safe, rather than sorry. This is not something that the authorities can enforce per se. It us up to individuals motorists to ensure that their vehicles are 100 per cent suitable for a 100 Km/h sprint for around two hours.
We see many belching, derelict vehicles which may not meet these criteria on our roads and they must be kept away from the expressway until they can meet the minimum safety standards. Perhaps, during the initial stages of operation, the authorities can place knowledgeable personnel who can advice motorists on these aspects at toll booths.
This expressway, being the launching pad for expressways in Sri Lanka, will act as a 'role model' for the operation of other such roadways still in the planning or construction stage.
The success or failure of various aspects of its operation will be invaluable for road and urban planners designing these expressways including the Colombo-Katunayake and Colombo-Kandy expressways. Both the authorities and motorists have a role to play in ensuring the successful operation of the country's first-ever toll road, a precious asset.