Diotima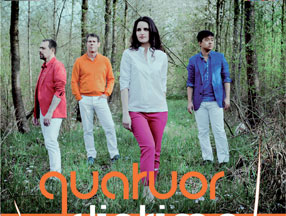 The performance by the group Quatuor Diotima will held at the Galle Face Hotel on September 25. The free show is composed by the Quartet n°7 of Franz Shubert, the String Quartet of Claude Debussy and "From my life", written by the Czech composer Bedich Smetana.
The group Quatuor Diotima, which chose its name to pay homage to the string quartet by Luigi Nono, "Fragmente Stille, an Diotima", plays both contemporary works and late 20th Century classics from a traditional string quartet repertoire.
Founded by graduates of the Conservatoires of Paris and Lyon, Quatuor Diotima has performed in festivals and staged concerts all over Europe. Through its extensive touring, it has managed to gather an impressive following and to earn a solid reputation worldwide.
Quatuor Diotima's repertoire ranges from Haydn to various composers of our time, encompassing the Classical period, French Romanticism, the early Twentieth Century, and a selection of major works from the last 50 years.
---
Rhythm of Joes 2011
Rhythm of Joes, a signing competition with the intention of finding out talents by St.Joseph's College, will be held on September 25, at 4.45 p.m. in Stanley Abeyasekara auditorium , St.Joseph's College, Colombo 10.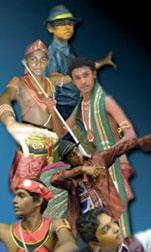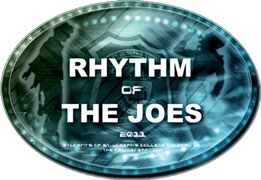 The competition was designed in three categories, singing, dancing and instrumental and in the first round of the competition was held at class level and selected 3 boys for each category. Then, the competition moved on to Grade level where out of the 8 classes, 5 boys were selected out of 24 boys selected at class level. At the school level, from grade 6, 7, 8 (middle school), 9, 10, 11 (Upper school) and Advanced Level, 3 boys were selected.
Then the students were catogorised as juniors and seniors which was the semi-final level. At the semi-final level, 3 boys from each category singing, dancing and instrumental were selected. The final on the category instrumental was held on September 9. However, for the categories of singing and dancing, the performance will be a competition to select 1, 2 and 3rd. For the category dancing, students are trained in both oriental and western dance items and for the singing category, songs from three main languages English, Sinhalese and Tamil were used. The primary motive of the competition is to find out talents and encourage participation of all students in performing arts apart from their studies. The performance is backed by Marians.
---
Semage's painting exhibition
Kalasuri Jayasiri Semage will hold his latest exhibition of paintings at Thomas de Silva Memorial Hall, Dharmasoka College, Ambalangoda from September 21 to 24. It is organised by the Old Sokians Art Circle.
The home town of Semage had not been the venue of his exhibitions since his school days.