Milinda could help beautify Colombo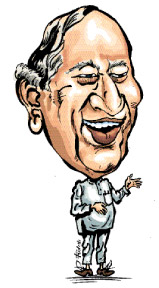 Colombo Municipal Council UPFA Mayoral candidate Milinda Moragoda is the best Mayoral candidate, said former UNP Minister and General Secretary Sirisena Cooray.
He said that Moragoda has an unblemished character. He does not criticise even those in his party or even those in the Opposition. He has proved his mettle as a true politician having close relations with top local and foreign scholars and politicians, Cooray said.
He said that there is no unity or discipline in the UNP today and it had misled the masses with canards to cover their political bankruptcy. "The UPFA Government has launched a massive development drive in the Colombo city. It should continue uninterruptedly. If the UPFA group led by Milinda Moragoda is voted to office the government could achieve the target of making Colombo one of the most beautiful cities in Asia," he said.