Bates re-launches with new corporate identity
Bates, the Asia-focused communications network that had been driving the message of change, executed a simultaneous region-wide re-launch of its corporate identity to reflect an enhanced strategic approach to brand communications.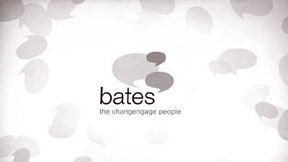 The new logo and brand livery features colourful speech balloons to depict the brand conversations that marketers and communicators must drive if they are to truly engage their audiences with their brands. Together with a new description of the Agency as 'the changengage people'.
The staff of Bates Strategic Alliance Sri Lanka joined the region-wide re-launch in an internal staff event and plans to roll out its message to clients and the marketing community. Bates' Asia-Pacific Chairman Tim Isaac, who led the regional strategy team including regional ECD, Sonal Dabral and regional Planning Head, Dheeraj Sinha on the re-launch project, said that Brands that engage with their communities can far outperform those who are still talking at broad audiences.