Sri Lanka tops South Asia in Human Development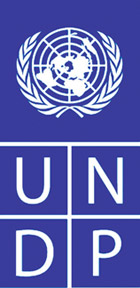 Sri Lanka has emerged first in South Asia in terms of human development according to the latest Human Development Report issued by the United Nations Development Programme (UNDP).
Sri Lanka ranks 97th in the world and first in South Asia in the Human Development Index rankings disclosed on Friday in the Human Development Report 2011 titled "Sustainability and Equity: A Better Future for All".
The closest to Sri Lanka in South Asia was the Maldives which ranked 109. India ranked 134th while Pakistan was 145th. Bangladesh (146), Nepal (157), Bhutan (141) and Afghanistan (172) were the other South Asian countries featured in the comprehensive Report. Significantly, war-torn Afghanistan was only four places lower than lowest-ranked Guinea-Bissau (176th).
Norway ranked first in the world while Australia was second and the Netherlands, third. Among Sri Lanka's non-SAARC regional neighbours, Singapore was ranked 26, Malaysia (61), Thailand (103) and UAE (30).
Sri Lanka now belongs to the Medium Human Development range in the report and with the cutoff point to this category at 95, analysts expect the country to migrate the next higher category (High Human Development) in a couple of years. According to the Report, Sri Lanka has recorded commendable indices across the board, with the Human Development Index at 0.691. (Norway's HDI is 0.943).
Among the other indices which enabled Sri Lanka to top South Asia are: Life expectancy at birth (74.9 years); expected years of schooling (12.7) and Gross National Income Per Capita (US$ 4,943). Sri Lanka has recorded an improvement of several places compared to the previous years.
"Human Development, which is about expanding people's choices, builds on shared natural resources. Promoting Human Development requires addressing sustainability—locally, nationally and globally.
And this can and should be done in ways that are equitable and empowering," the Report said.