Panchikawatta, a household name for motorists
Panchikawatta is a household name for motor spare parts. Thousands of people visit the location for motor spare parts daily.
A Sri Lankan citizen in Australia compares Panchikawatta to a well equipped supermarket in Australia where customers could buy whatever items they need under one roof. Customers could also purchase original and reconditioned parts from Panchikawatta.
South Indian merchants
History records that during the colonial era South Indian traders, Muslims and a locals did business at Panchikawatta. Many of them had acquired idle lands and commenced various business activities.
Majority Sinhala traders called these plots of lands as wattas.
There were six other wattas (blocks of lands) in close proximity to the main Panchikawatta area. Some of them are Maligawatta, the Tyre House Watta, Technical Watta, Cycle Watta, Alahakoon Watta and Weliwatta.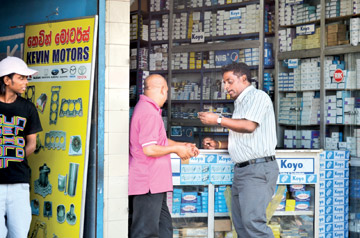 Some wealthy businessmen of Somapala Motors, Buddhadasa Company, Orient Motors and National Motors in motor spare parts business at Panchikawatta during 1960s used comfortable vehicles such as Morris Minor, Volkswagen, Chevrolet, Bedford, Hillman, Humber and Vauxhall.
These vehicles were imported from America, England, Germany, Italy and many other countries.
The Sunday Observer met several wholesale and retail motor spare part shop owners and merchants at Panchikawatta and Maliga watta.
Sena Motor Stores (Pvt) Ltd, Chairman and Managing Director A.A. Piyasena who has been in the spare parts business for the past several years said that motor spare parts are divided into three categorises, such as genuine, original and reconditioned.
"All motor spare parts that are manufactured by Toyota, Mitsubishi, Maruti, Nissan or any other parent company in Japan, Korea, Italy, Thailand, Malaysia, China , India, England or America are genuine," he said.
Spare parts manufactured without the permission of the parent company are original parts while spare parts that are used and removed from vehicles are reconditioned.
He said agents of parent companies sell only genuine parts. They also sell large stocks to private traders. A majority of Sri Lankan customers purchase original and reconditioned parts.
Piyasena, an all-island JP and President of Lanka Motor Spare Parts Dealers Association said the objective of forming the Association is to protect the traditional spare parts business at Panchikawatta.
He said the Association does plenty of welfare activities. The Association contributed Rs. 3.3 million towards the National Security Fund several years ago.
He said the Association constructed two houses in Wadduwa for four tsunami affected families.
He said he travels overseas to purchase genuine spare parts such as brake pads, clutch linings, filters, boot pads and clutch plates.
Geethani Motors owner Harsha Kathriachchi warned customers who visit Panchikawatta not to seek the help of brokers when buying spare parts and he urged them to buy parts from shops.
Parking facilities
Harsha said that customers complain that parking facilities are inadequate in Panchikawatta. He urged authorities to provide adequate parking facilities.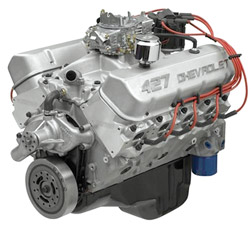 He said many customers think that quality spare parts are manufactured only in Japan.
"All countries manufacture genuine parts.
Shop owners tell customers about the quality of the spare part before selling," he said
He said there are nearly 15 wholesale dealers and over 300 spare part shops in Panchiikawatta.
He called upon customs authorities to implement a program to release goods without delaying.
Sriyan Gamage, a spare part dealer said, customers come to Panchikawatta since shop owners in some areas sell products at unreasonable prices.
As there is no control price for motor spare parts, some shop owners sell items at exorbitant rates. Therefore, I appeal to shop owners to refrain from selling spare parts at high prices.
He said Panchikawatta is famous for spare parts for four wheel vehicles , including cars, vans, lorries and buses.
While Jayantha Weerasekara Mawatha is famous for motor cycle spare parts. Pradeepa Mawatha is famous for spare parts used for three-wheelers.
Six wattas
A shop owner at Panchikawatta , Mahinda Samarage said there are about six wattas at Panchikawatta and customers could buy only used spare parts of local motorists.
He said a person who is interested in opening a motor spare parts shop in his area could start with a small capital and thereafter expand it.
He also said there are facilities at Panchikawatta for people to manufacture spare parts and it has become another reason for customers to visit Panchikawatta from distant areas. He said in addition to Panchikawatta, motor spare parts are also sold at Delkanda in Nugegoda where imported reconditioned parts are avilable.