Cyber criminals on the rampage...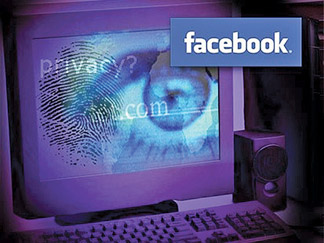 We shall call her Neetha. In her mid 30s, Neetha was an executive employed in a private firm in Sri Lanka. Her numerous official duties entailed regular overseas travel. An outgoing personality with a wide circle of friends Neetha just like any other person of the modern age, relied on her email and social networking sites to keep in touch with her friends.
Her busy schedule at work, hardly permitted personal calls or fun outings with her buddies. Neetha knew she could rely on her friends for anything and her exchanges of e-mails in the 'inbox' provided ample proof of this. She was a trusted friend.
A perfect catch for a cyber predator. A few months back, as she had done on many occasions, Neetha hopped into a flight bound for Europe. She was on an official visit to meet some clients. The distance did not prevent her from making contact with her friends on the Internet. Neetha stepped into a computer kiosk at the airport during a transit and logged into her personal email to check the inbox. She was anxious to know if there had been any urgent mails from her friends or if the office had made any contact.
Little did she knew that someone had been waiting there for a potential 'prey'. The man with evil in his mind had manipulated the computer that she was using at the time.
A 'keylogger' was installed to track the key strokes and retrieve her user name and password - an attempt was on to steal her virtual identity. Oblivious to all this, Neetha checked her mail and left the airport. After a successful week long trip she returned. Upon coming back she rang up a few friends to let them know.
The story then began to unfold. The friends, ever relieved to hear her voice, bombarded her with endless inquiries. What happened? Who stole your money? Are you ok? Why didn't you reply to our mails? Did they catch the thief? What in the world gave them the idea that she was swindled during the trip, Neetha could not imagine.
Upon inquiry, she learned that her friends had received e-mails purportedly from her (to be exact from her e-mail account) claiming that she was mugged overseas. She lost her purse with money and her credit card and the mobile phone, it was written.
The mails appealed to them to deposit money in a bank account. She needed cash urgently to get back home. Several of her friends, as expected, sent money to the account number mentioned in the emails. Neetha quickly lodged a complaint with the police about the incident.
Tech CERT, a computer emergency response team which is part of the 'lk' domain, approached by the victim got into action to retrieve her mail account to prevent further damage. "We could not find the man who robbed the money as he was a foreigner, based in another country but we managed to get her mailing account back in order," Chief Operating Officer of TechCERT Dileepa Lathsara told the Sunday Observer.
By the time, the damage was already done and her friends had lost substantial amount of cash.
"It is unfortunate that other than retrieving the email accounts we can do little to trace the cyber criminal. Tracing and taking legal action against a foreigner is a highly complex issue due to various reasons, especially since it interferes with the laws of other countries," he said adding that the Internet users must take the safety aspects more seriously.
He said the Internet was a very convenient tool for people to make numerous transactions and maintain social interaction, in a world where people were compelled to become workaholics. But it's a must they update themselves of the threats and ways to avoid them.
Neetha's case may not strike as a serious one since no one was injured as a result of this incident. But dangerous criminals are now creeping into Sri Lanka cyber space and this trend is on the rise.
The cases currently reported in Sri Lanka are mostly about identity theft and credit card scams. In other cases reported to TechCERT, schoolchildren have been blackmailed and demanded money to return their face book accounts. "For a child a face book account could perhaps mean their life."
He warned that parents should have a close watch over their children having access to Internet adding that it won't be that long before people use this to kidnap individuals for ransom. This is actually happening in other countries.
"The Internet is dangerous if you don't use your head. Anyone can fake their identities on the net. The person whom you chat on the Internet may be a completely different person than who you think he is. A man can say he is a woman. An older woman can pretend to be a teenage girl."
The TechCERT team was approached to resolve a similar case. A man who got friendly with a young girl in a chat room, started visiting her house when the parents were away.
This guy cunningly took hold of her heart as well as her intimate and private belongings that he could create a lot of embarrassment to her as well as to the parents, if the information was publicised.
When ultimately she was ready to see through him and let go of him, he was ready to blackmail them. Lathsara said they could not divulge a lot of details of their clients as it would be a breach of trust. In the case with Neetha, immediately after tracking her user name and password in the airport kiosk, the swindler changed the password, cutting the user's own access to the account.
While she is busy abroad, the criminal had ample time to collect money from her friends.
If you receive such suspicious emails, the wisest advice is to verify the authenticity of the mail by personally speaking to the 'source', be it a friend, a relative or a colleague - to ring them up or drop a mail saying or to confirm by a call. He said trying to verify via mail will not be useful, as the identity hijacker may send an appropriate reply.
The best advice the computer experts give is to avoid opening your personal accounts at public kiosks. Browsing the Internet will be safe but personal accounts protected by passwords should not be opened in public places unless you are vigilant of the threats that can come your way.
These criminals know how to get into the system in a computer in a public place to download harmful software even if they do not have the administrator password. "A computer criminal is a computer genius. There are ways to get hold of your personal details when you use even a wireless connection in a public place.
They could 'sniff' the 'wireless packets' and extract the passwords and the user name to gain access to emails, face book or other accounts."
The software used by criminals, such as for key logging, hacking and phishing are widely available on the net. This is most unfortunate.
A search engine could download hundreds of pages with these software in an instant.
If you think you have nothing to hide or protect, and need not worry about identity theft. Beware, computer criminals can make use of your good name to swindle others like in Neetha's case or hijack your facebook account with personal and intimate details about you or your family and demand money to return it.
According to TechCERT Sri Lanka has enacted laws to fight computer crime, but the masses are yet to be enlightened of protective laws. Most of the ordinary surfers are sitting ducks and take little effort to update themselves on ways to keep their virtual identities safe. The law enforcement authorities and the judiciary too need more awareness.
Source: TechCERT
---
Ways to protect yourself when online or on facebook
1. Securely log into facebook.com using https://www.facebook.com. This will prevent people who eavesdrop on your network from seeing your password.
2. Limit the amount of personal information given to Facebook (Especially your location, date of birth, contact details). You can adjust the information shown to your friends by adjusting the privacy settings
3. Make limited profile lists where you can initially add suspicious friends to that list and after close inspection you may add them to the appropriate lists where more information about you is available.
4. Configure Facebook privacy settings to control the information shown to people and search engines.
5. Beware of phishing e-mail and suspicious links designated as from Facebook. Think twice before you click on a link. A phishing e-mail is a particular e-mail message, which is specially crafted for users to click. Once the link is clicked it may download a virus and the virus can get installed on your machine without your knowledge.
Some links may lead to Facebook-like login interfaces which are designed to capture your log-in details. Therefore pay close attention on the web address as there can be fake login sites with addresses like www.faecbook.com(note the typo!) or any other address which looks like facebook.com. You can check the authenticity of the Facebook site by looking at its digital certificate which is available when you access Facebook using https://www.facebook.com.
Similar incidents can happen if you click on links which are on Facebook walls, feeds and mail messages.
6. Think twice before you add a person as a Friend. If possible, e-mail or call him/her to check if he/she has actually sent you a friend request, prior to adding him/her.
7. Facebook has an inbuilt chatting application. Never chat with people you do not know or send information that could identify you.
8. Use a strong password that no one can guess and make sure that you change it regularly.
Log into Facebook using only trusted computers. There may be software such as Keyloggers, which will record every keystroke you perform in a computer system. Becareful with whom you share the password with. If the password is used in a weak manner it can get compromised.
---
Good Security habits
How can you minimise access to your information?
You maybe able to easily identify people who could, legitimately or not, gain physical access to your computerófamily members, roommates, co-workers, members of a cleaning crew, and maybe others. Identifying people who could gain remote access to your computer becomes much more difficult. As long as you have a computer and connect it to a network, you are vulnerable to someone or something else accessing or corrupting your information; however, you can develop habits that make it more difficult.
Lock your computer when you are away from it
A few minutes is enough time for someone else to destroy or corrupt your information. Locking your computer prevents another person from being able to simply sit down at your computer and access all of your information.
Disconnect your computer from the Internet when you arenít using it disconnecting may mean disabling a wireless connection, turning off your computer or modem, or disconnecting cables. The development of technologies such as DSL and cable modems have made it possible for users to be online all the time, but this convenience comes with risks.
When you are connected, make sure that you have a firewall enabled. Evaluate your security settings Enabling certain features to increase convenience or functionality may leave you more vulnerable to being attacked. It is important to examine the settings, particularly the security settings, and select options that meet your needs without putting you at increased risk. Source: Carnegie Mellon University