Solutions to problems of people in N-E:
Sincere political parties should be accommodating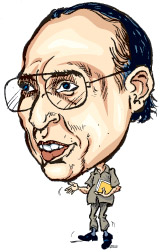 Senior Minister for Human Resources D.E.W. Gunasekara said if political parties are sincere to seek a solution to the problems faced by people in the North and the East, they must be flexible and try to accommodate the views of others and bring about a consensus on the issue.
The Minister said we have the experience of bilateral talks between Governments and various political parties. We also have the experience of the All Party Conferences and other consultations. All these attempts, however, failed. Therefore, President Mahinda Rajapaksa has decided to set up a Parliamentary Select Committee (PSC) with representatives of all political parties in Parliament to find a solution, the Minister told the Sunday Observer.
Minister Gunasekara said it would not be difficult to find a home grown solution to this problem as there is no other solution since all previous attempts have failed.
If all political parties in Parliament could sit together and deliberate all outstanding issues could be sorted out. Else, what the LLRC reports says "The politicians are either not willing or incapable of finding a solution" will be proved correct.
"This is a golden opportunity for us to act without passing the burden and the responsibility to the next generation. During the past 50 years, two generations have failed to solve this problem.
The TNA has since decided to take part in talks which is a positive sign. The PSC has been identified as a new forum to resolve the problem. Actually this is nothing new as we had Select Committees earlier which made good proposals and there was also a consensus, the Minister said.