New Arrivals
Gangode Andahere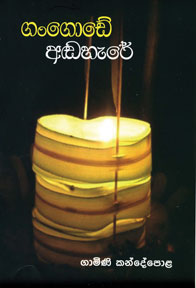 Gamini Kandepola's latest book Gangode Andahere is a book about folklore in Yapahuwa and adjacent areas.
Kandepola is the author of Sinhala Kavya Sanskruthiya, Selamuthu Pema, Urumayaka Vagathuga, Yapahuwe Janakatha and Lankadeepa Vimansa Ketikatha.
Gangoda Andahere is a Sooriya publication.
---
Hiniduma Kolla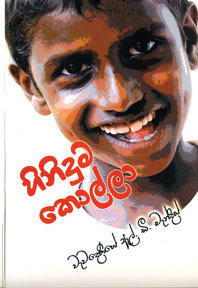 Wewadeniye L.D. Mendis's latest book Hiniduma Kolla is a collection of Sinhala short stories. He is the author of Panangala Aiya, Ape Vagathuga, Jinapalage Kathandare, Hichchibaba, Naspettiya and Dole Gedara. Hiniduma Kolla is a Sooriya publication.
---
Vihanga Vathagotha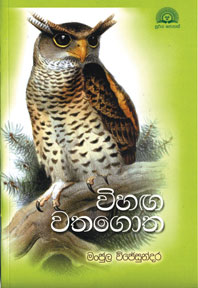 Manjula Wijesundara's Vihanga Vathagotha is a comprehensive book on birds. It is based on his earlier work Sinhala Kurulu Vishvakoshaya. The present volume gives details of about 100 birds found in Sri Lanka.
Wijesundara is the author of several other books such as Birds - An introduction to the feathered wonders of nature, Ornithology - Names, Terms and Definitions, Sathva Nama Shabdakoshaya and Sathva Saha Shaka Nama Shabdakoshaya. Vihanga Vathagotha is a Sooriya publication.