Kiwanis Asia Pacific Convention in Sri Lanka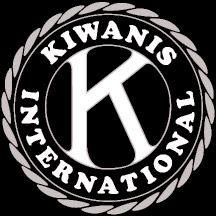 Twenty-nine years ago, in October 1982, a new word 'KIWANIS' - an American Indian phrase meaning, "We make a noise", "We trade", or "We have a good time" was added to the Sri Lankan vocabulary when the first Kiwanis Club was chartered in the country.
A group of 20 like-minded persons led by Onally Gulamhusein set up the Kiwanis Club of Colombo City dedicating themselves to the underprivileged children in Sri Lanka.
Now, KIWANIS SRI LANKA is proud to host the 37th Kiwanis Asia Pacific Convention at the Cinnamon Grand Colombo under the banner KIWANIS WITHOUT BORDERS. Over 500 delegates from the Asia Pacific region, Kiwanis International and clubs worldwide are expected to attend.
Kiwanis is a global organization of volunteers dedicated to changing the world one child and one community at a time. Headquartered in Indiana, USA, it over 600,000 active members in 8,400 clubs in 96 nations. There are four Kiwanis clubs in Colombo, Kandy, Battaramulla and Batticoloa and a Key Club at the Overseas School in Colombo - focusing on the upliftment of the underprivileged children.
Kiwanis Sri Lanka achievements are many and notable.
The Intensive Care Unit at the Lady Ridgeway Hospital, Colombo with 12 beds, set up in 1987 was the only facility of its kind in Sri Lanka.
It was built at an initial cost of Rs. 8 million and upgraded and maintained at a further cost of Rs. 20 million. This project won many awards such as The Best Premier Project at the 12th Kiwanis Asia-Pacific Conference in Taiwan in 1986.
This was followed by other projects such as repairs, renovation and improvement at the Premature Baby Unit of the Castle Street Maternity Hospital in Colombo at a cost of Rs. 3 million, equipping the Orthodontic Clinic and Dental Lab for Children with cleft lip and palate at the Lady Ridgeway Hospital in Colombo at a cost of Rs. 1.2 million and equipping of the Computer Lab for computer aided teaching for hearing impaired children at the Ceylon School for Deaf and Blind, Ratmalana of Rs. 0.5 million.
Recently, in collaboration with the Ministry of Health, KIWANIS Sri Lanka launched a project to eliminate malnutrition amongst children in Sri Lanka.