Protecting Lanka from foreign interference:
People pledge solidarity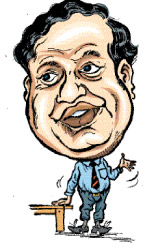 People should rally round the Government as they did during the height of the humanitarian operation, Petroleum Industries Minister and UPFA General Secretary Susil Premajayantha said.
He said that people in the country should unite to protect the country from foreign interference at this crucial hour irrespective of party politics, ethnic and religious differences. He called upon the people to join the pro-government protest campaign organised at regional level parallel to the United Nations Human Rights Council UNHRC Summit sessions in Geneva tomorrow, Monday.
While the main protest campaign would be held in Colombo at 3 pm. tomorrow, there would be rallies in 150 towns including Jaffna, Mullaitivu, Kilinochchi, Vavuniya, Trincomalee, Batticaloa and Ampara .
Thousands of people will join the campaign to convey the message that the country is ready to a meet any challenge posed by foreign elements, he said.