Kachchathivu feast :
IMBL patrolling intensified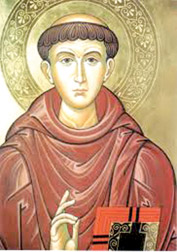 Fishermen from Sri Lanka and India have thronged the Kachchathivu Island to attend the annual feast of St. Anthony's Church and the authorities from both countries said that they had intensified patrolling on the International Martime Boundary Line (IMBL) to ensure the safety and security of the devotees attending the feast, officials of the two countries said.
The annual feast of St. Anthony's church, Kachchathivu is held in March and devotees, especially from the fishing community of both countries, attend the feast in the belief that St. Anthony provides protection for fishermen as the Patron saint of seafarers.
The Sri Lanka Navy has taken steps to facilitate the conduct of the annual feast of St. Anthony's Church in Kachchathivu on a grand scale, under the direction of the Ministry of Defence and the supervision of the Commander of the Sri Lanka Navy Vice Admiral Somathilake Dissanayake, a spokesman for the the Sri Lanka Navy said.
Navy Spokesman Commander Kosala Warnakulasooriya said the Navy has provided all infrastructure facilities, including development of all by-roads and installation of sanitary and drinking water facilities in the Kachchathivu island in Sri Lanka's northern waters on the instructions of the Commander Northern Naval Area Rear Admiral Ravindra Wijegunaratne.