Dankotuwa opens flagship store
Dankotuwa Porcelain opened its flagship showroom at Union Place last week to promote its high end products in the local market as well.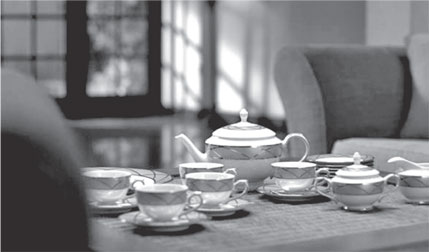 The showroom was opened by Chairman of Environmental Resources Investments PLC, the holding company of Dankotuwa Porcelain PLC, Lalith Heengama.
"Dankotuwa decided on this expansion of its retail network after observing an interest among the retail and hotel, restaurant, catering (HORECA) customers for its products. Many hoteliers are now seeking the special shapes available at Dankotuwa which boasts that they have the widest range of shapes in Sri Lanka. The special hotel-ware shapes designed by foreign designers have been popular among hotels for their theme restaurants", a spokesman for the Company said.
"Dankotuwa Porcelain is today a strong brand and is the top of the mind product when looking for lifestyle, gifting and entertaining and it is accepted as a high quality product with superior whiteness, strong body, chip and scratch resistance and withstands thermal shock" said Manager, Corporate Affairs who is also Brand Manager, Giyanie Fernando.
She said that most customers at the Colpetty showrooms, although having a good store experience complain about parking. "Here at Union Place there is plenty of parking through the Foster Lane entrance."
Manager, Corporate Sales, Daisy Karunaratne, said that lack of display space at the Colpetty showroom was often an obstacle since many of the hoteliers had to be taken to the display room at the factory in Dankotuwa to show the full range.
Now with an entire floor dedicated to whiteware shapes, customer convenience is enhanced. She said that the hotel and restaurant business has increased significantly because of the refurbishment of many hotels and also because of Dankotuwa Porcelain's ability to supply with very short lead times. She said that many big corporates such as banks, large conglomerates and hospitals now seek to have their branded tea services with their logo. Dankotuwa has supplied many such customised solutions. Tea companies are also major corporate customers today and Dankotuwa has made new shapes according to customer designs.