Nenasala launched for Police Department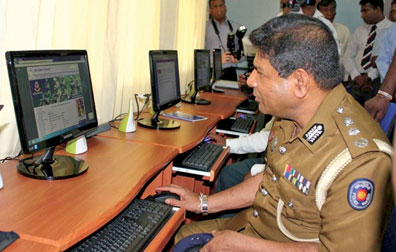 A Nenasala, (wisdom outlet) was set up to improve ICT knowledge for the police department staff and their children. It was set up in the new library premises of the Crimes Reporting Division at Colombo 7.
The Chief Incumbent of the Sri Bauddharama in Colombo 10, VenLunugamvehera, Wimala Nanda Thera said that an invaluable service was rendered by the library to create a society equipped with wisdom and virtue. The Thera said that people in a society distancing themselves from books try to solve problems not with knowledge and intelligence but by physical force.
Senior DIG, Gamini Navaratne said that people living in a society that renews itself daily and at each moment can't go forward without a knowledge that is on par with modern times. e easily, thanks to ICT.