Address investor concerns practically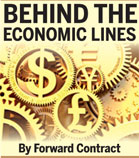 Much has been said about the Colombo Stock Exchange and the reasons for its downward trend. On a practical assessment, the following factors may be seen as the possible reasons that affect the sentiments of investors.
Over the past few weeks or so, almost all large share transactions were reported in one or two newspapers with names of buyers, sellers and price together with a newspaper analysis on the deal.
As a result, many buyers and sellers are nervous about undertaking large transactions due to the publicity the deals are given.
E.g. There was a report in a daily newspaper of 18/6/2012 that one of the biggest funds in the world had made an investment at a certain price in a particular stock.
When transactions are made public in this manner, on a day-to-day basis, these global funds become apprehensive about the market's integrity, because the prices at which they purchase and sell stocks become known publicly and such reports provide opportunities for other investors to base their own investment strategies, which can sometimes be detrimental to the large funds.
Many investors also believe that this type of reporting is deliberately done to put 'pressure' on large investors, and in fact claim that such pressure has worked as expected, since many investors now shun large transactions, which usually have the tendency to 'lift' a share market.
It is noted that if any investigation into a person or a transaction is initiated by the SEC, it is not carried out in secrecy.
On the contrary, whenever any investigation is commenced in the Colombo Stock Exchange, the day after a letter initiating an inquiry is issued, the entire market is made aware of that investigation.
That type of publicity acts as a huge discouragement and deterrent to other investors as well, who are then frightened, even if they do not do anything wrong.
Many Government Departments e.g. the Customs, Excise, Income Tax, Exchange and Control also carry out inquiries and investigations, but details of such investigations are not revealed to the public or the media until investigations are complete or until a prima facie case has been established and charges are framed.
As a result, undue publicity is not generated by these institutions, unlike in the case of the SEC and the CSE.
Several complaints have been received over the past weeks, that each day, about an hour or so before the market close, there seems to be an organised effort to deliberately bring the market indices down, by showing selling pressure though the introduction of a few shares at reducing prices, so that the entire market moves into a negative position by the end of the day's trading. This exercise seems to have reduced in intensity during the past few days, but this methodology had been adopted very effectively in the recent past, according to certain reliable sources who have been closely tracking the market behaviour.
Market sentiment is constantly and (as many believe), deliberately disturbed, by selected newspapers and blogs which constantly level allegations of manipulation, corruption, conflict of interest, mismanagement, etc. against key market players. These allegations, often based on hearsay and political affiliations, frightens many investors away.
Once such investors leave a market and perhaps enter other markets, such as the fixed income, real estate, private equity, etc., it is very difficult to persuade them to come back to the CSE, and that fact is well known to the persons who make these allegations.
Concerted attacks are being repeatedly launched on the major Government funds that have been investing in the stock market in order to discourage them from investing and coming into the market.
In this regard, the EPF, the largest single fund has been specifically targeted, and each time the EPF makes any investment, it is given massive publicity and a negative twist, which can naturally cause some apprehension in the minds of the investment team, and worse still, cause mistrust in the minds of the public.
As a result, whenever the market dips and shares reduce in value, even temporarily, it is made a massive issue with cries of corruption, mismanagement, etc. which issue is thereafter conveniently hyped up by some MPs of the Opposition.
A feeling has built amongst investors that there is targeted regulation being introduced, whenever the market takes an upturn, which then serves to damage investor sentiment.
Such regular disturbance of investor sentiments is highly effective, because when that happens, sentiment has to be built up once again, quite painstakingly. Many also suspect that thereafter, when sentiments have been built up and the market makes an upward movement, another regulatory blow is dealt to the market quickly, so that sentiments are disturbed again.
A sense of urgency on the part of the SEC and CSE to encourage new share issues, does not seem to exist.
Because of constant queries that unnecessarily delay the process of approval of a share issue, many would-be investors are put off.
Many complain that a helpful attitude is not displayed and the investors are driven from issue to issue, and from pillar to post.
This stance must change immediately and the SEC and CSE needs to be more helpful and welcome investors, instead of appearing to harass them, so that more new share issues could take place at regular intervals, and thereby give a positive lift to the market.
The stock market is essentially the place where buyers and sellers meet and trade.
Therefore, market authorities have to facilitate such meetings.
If the market authorities act in way to disturb the sentiments of market players, such actions will not support the growth of the market. It is time that the authorities at the highest level, take these matters into consideration and place persons with the correct attitude and appropriate outlook into key positions, to support market growth and investor sentiment.