Biz Briefs
Finagle introduces frozen ready-to-bake range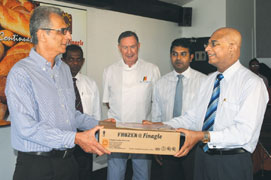 Finagle Lanka (Pvt) Ltd. launched a range of ready-to-bake frozen dough, a boon to commercial food service providers.
"It has been a continual upgrading and strict adherence to world class standards to leverage the strengths of our brand to evolve it into one that is even better," said Belgian Master Baker and Finagle Lanka's International consultant, Bob De Meyer.
"Our new frozen concept is simple but impactful. It represents our brand promise, to consistently deliver premium quality baked goods to every one of our customers," he said.
MD, Mahinda Ranasinghe said, "We intend to grow the value of our brand by continually providing quality products and service to our customers.
Our new product range is the first step in our ongoing process to build trust with our customers and to better strengthen our position in the baking industry."
---
New certification body obtains accreditation from SLAB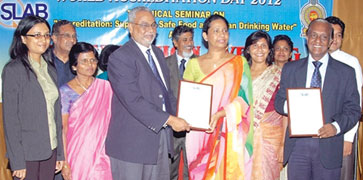 Indexpo Certification Limited a new certification body set up by the Ceylon National Chamber of Industries (CNCI) and National Chamber of Exporters (NCE) was accredited for its ISO 22000 Food Safety Management System, HACCP and ISO 9001:2008 Quality Management System Certifications by Sri Lanka Accreditation Board (SLAB).
The accreditation was awarded by Minister for Technology and Research Pavithra Wanniarachchi on the International Accreditation day ceremony held in Colombo.
Indexpo is not for profit and is a certification body technically supported by the United Nations Industrial Development Organization (UNIDO) under the International Trade capacity project which is funded by Royal Norwegian Government.
---
Nations Trust Bank appoints new CEO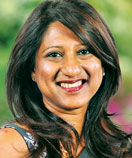 Deputy Chief Executive Officer, Ms. Renuka Fernando has been appointed Chief Executive Officer and Director of Nations Trust Bank from September 15, 2012.
---
Free consultation with doctors for AAI customers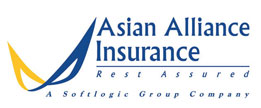 Asian Alliance Insurance PLC (AAI) entered into a strategic tie up with the world renowned entity, Best Doctors Inc. recently. With this tie-up, Asian Alliance Medical Insurance policyholders get the opportunity for FREE consultation with the World's 5000 Best Doctors.
This facility has been made available in Sri Lanka for the first time.
This unique program provides medical information and advice for AAI medical insurance customers who have been diagnosed with a serious medical condition or require a second opinion on any medical condition where they have access to a database of 5,000 leading medical specialists from around the world who have been chosen by a panel of doctors, known as the best in the world.
Patients, who are facing a complex injury or illness, are able to consult the most appropriate doctor in the Worlds' Best Doctor database, where the Best Doctors Inc. will deliver a report to the door step of the patient addressing the questions about his condition.
---
Diamond dreams launch Suki pearls
Diamond Dreams has introduced Suki Pearls. These include White, Pink and Black Pearls set with Diamonds in necklaces, pendants and earrings.
"The pearl is the birthstone of those born in June, we are pleased to record our association with a famous International Brand such as Suki Pearls during this month of the year", Director, Diamond Dreams, Kamal Chandrawansa said. The Suki Pearl collection will offers customers up to 40 percent savings on purchases during this period.

---
ECCSL European quiz night, a success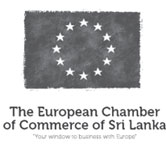 The European Quiz Night organised by the European Chamber of Commerce Sri Lanka (ECCSL) was held last week in Colombo with nine teams.
Members of the Sri Lankan business community also participated. The event aimed at promoting European business affairs in an interactive way and introducing ECCSL members to one another in a relaxed social environment.
The quiz host for the evening Janni Jensen tested quiz goers' with six rounds of questions promoting, with themes including European politicians and geography, food and general knowledge.
---
Multi Finance Gampaha relocates
Multi Finance PLC re-located its Gampaha branch to Courts Road, Gampaha. Mayor Eranga Senanayake. Chairman of the Co-operative Bank Gampaha, Rajeev Sooriyaarchchi and Group Executive Director and CEO, AHM Riyaz offer hire purchase facilities, loan schemes, pawning and also encourage investors to invest on Fixed Deposits and Savings Accounts.
---
Sri Lanka Insurance Kantale branch re-located

Sri Lanka Insurance Kantale branch was recently re- located to Main Street, Kantale. The new office was opened by chief officer (Life) Suresh Paranavithana. Paranavithana said that the atmosphere and the enhanced IT Systems of the branch will offer customer convenience.
---
MMBL Money Master agents shine
MMBL Money Master of MMBL Money Transfer (Pvt) Ltd, a joint venture company of Aitken Spence PLC and Mercantile Merchant Bank Ltd won the highest number of awards at the WU and YOU Sri Lanka -an awards ceremony organised by Western Union International in Colombo.
The competition was open to 4,600 Western Union payout locations islandwide to select the top 100 locations that recorded the highest growth in transactions during 2011.
MMBL locations won 67 of the 91 awards of which their largest sub-agent Dedigama Group came out on top with 42 awards. Among the other winners were LB Finance, Sanasa Development Bank and 21 other retail locations.