Severe punishment for offenders:
Tough laws soon to check human trafficking
Sri Lanka will strengthen its laws by bringing in new amendments to the Immigration and Emigration Act to prevent the country being used as a safe haven for human smuggling, Controller of Immigration and Emigration Chulananda Perera told the Sunday Observer.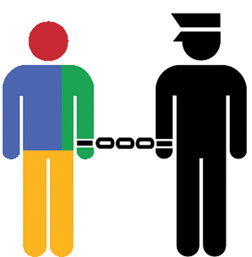 Sri Lanka will take steps to put a stop to human smuggling by introducing severe punishment for the offenders under the proposed amendments to be presented in Parliament soon, he said.
The Legal Draftsman's Department has already approved the proposed amendments to the Immigration and Emigration Act and referred it to the Immigration and Emigration Department for its observations.
"We have sent our observations last week and the Amendment Bill will be presented in Parliament within the next two months", Perera said.
"The new amendments will have severe punishment for human smugglers and those who facilitate it, he said. Though the present Immigration and Emigration Act has provision for human smuggling a new section will be introduced to deal with human trafficking and offences under the proposed amendments.
Perera said that the Immigration and Emigration Department will be strict when issuing tourist visas for those from certain vulnerable countries to prevent them using Sri Lanka as a transit point for human rackets.
"The relaxed visa process for tourists has been exploited by human traffickers to bring illegal immigrants to Sri Lanka and transport them to their destinations by illegal means.
He said the Sri Lanka Navy and the police along with the Coast Guard Department is taking steps to curb such trafficking by arresting illegal immigrants.