Sign language translators to help public and private sectors
The Public Administration Ministry will deploy sign language translators in all public sector institutions from next year to assist over 100,000 hearing impaired citizens, who call at the Ministry, Department and Local Government offices for official purposes.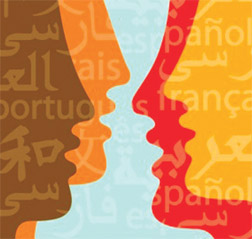 A survey revealed that several hearing impaired citizens call at public institutions daily for various official purposes and the officials of these institutions face problems due to the lack of sign language translators. As a result many hearing impaired persons are asked to visit these institutions along with another person.
Public Administration Minister W.D.J. Seneviratne told the Sunday Observer that appointing sign language translators to public and private sector institutions is the need of the hour.
He said a large percentage of hearing impaired persons and those with various disabilities are currently employed in public and private sector institutions.
Following a request by the Social Services Department, public and private sector institutions have decided to allocate three percent employment to differently-abled persons in their institutions every year.
Minister Seneviratne said that the Social Services Department will train more sign language translators from now to fill vacancies next year under the proposed scheme.
In addition to sign language translators, the Social Services Department has also instructed all public and private sector offices to provide facilities for differently-abled persons, especially those who use wheelchairs to access their premises.