A different kind of map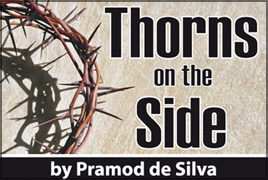 Ever since Ptolemy crated a rudimentary map of the world, Man has been making maps of the world he lives in. We are all familiar with the globe, that spherical representation of the world. Today, satellites that orbit high above the earth help map the world almost to the nearest centimetre in super high resolution. Map making has thus become a very technologically advanced craft.
But maps are not all about geography. If you use a navigation system in your vehicle, you will be familiar with 3D maps of streets and other features such as buildings. Apart from geographical information, maps can be used to denote many other parameters and indicators. For example, a map can be used to show where dengue is prevalent in Sri Lanka and South Asia. Another map can show the television transmitters around the country. private companies regularly use maps to show their customers where their offices are.
These maps do not have to be complex or even conform to a scale. What really matters is the information contained within.
The benefits of using a map are obvious. Almost anyone can read a map. The information is presented at a glance and there is no need to read through a long text to get the message. All you need is a so-called legend to denote the highlights of the map which are usually colour coded for easy comprehension.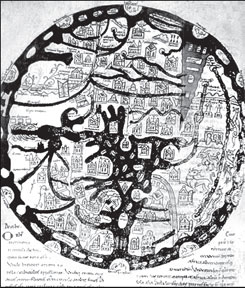 This is why more government and private sector agencies worldwide are turning to maps to get their information and message across to the public. Furthermore, they can easily be updated when new information becomes available.
Apart from displaying printed maps at various urban and rural locations, they can be uploaded to the Internet, to be accessed by anyone having an internet connection anywhere in their world. A map well done tells a story that would be difficult to explain otherwise and is the ideal medium to reach out to more people.
It is in this context that we commend the Traditional Industries and Small Enterprise Development Ministry for initiating a "handicraft map" in collaboration with the Indian High Commission which will sponsor the event. The Daskari Heart Society in New Delhi will provide assistance and guidance for this worthy project.
This is a novel idea that will help both Sri Lankans and foreign visitors to know at a glance the places where authentic handicrafts are turned out. The map will be drawn by national award winner and National Craft Council's registered artist Jagath Jayasooriya.
According to Ministry officials, the main objectives of drawing a handicraft map is to indicate the distribution areas, traditional and modern industries countrywide and show hereditary villages specialised in certain handicrafts and workshops. The latter is very important as there are many villages in Sri Lanka which still specialise in certain handicrafts - for example, Pilimathalawa is famous for brass items while Ambalangoda is reputed for masks. The other main objective is to attract local and foreign tourists.
Idea
It is surprising that no one had come up with this idea earlier, but a start has been made and we hope the map would be available soon islandwide. Right now, most people have no clear idea where various handicrafts are made. There are many who would like to visit these villages, meet the craftspersons, see them at work and of course, buy a few authentic items as well. This map will enable tourists to draw up an itinerary to visit the various crafts villages around the island.
The map could eventually evolve into a brochure that summarises the spread of handicraft villages in the country with more details on their origin and price guidelines. In this regard it is vital to include any crafts villages in the North and the East, emerging into the limelight after 30 years of terrorism. They should be integrated to the national craft supply chain as much as possible. The map will also help locals who want to see the craft villagers in action and buy products from the artisans themselves instead of purchasing them from a shop.
Talking of the latter option, all should laud the role played by Laksala, the Government-owned handicraft emporium which now has several ultra-modern showrooms that attract locals and tourists alike.
Unlike in the past, shopping is a pleasure at the well-lit and spacious new showrooms of Laksala. The sales persons too are very knowledgeable and helpful. There is ample parking space at every showroom, which enables customers to browse and buy products without any parking hassles.
Handicraft
Today, Laksala deals with nearly 3,500 leading master craftsmen/entrepreneurs who produce handicraft items at cottage industry level. A little known fact about Laksala is that it is just not another showroom - it has 140 training centres, 23 sales outlets and 14 provincial purchasing points. Naturally, Laksala showrooms will provide an ideal platform to display the handicraft map.
The map should be posted online on the Laksala website and other relevant websites maintained by the Government. It should also be provided to guidebook publishers such as Lonely Planet and Rough Guides for inclusion in their upcoming editions.
The authorities should also give serious thought to making "A Sri Lanka handicrafts" App for iOs, Android, Windows8 and Blackberry smart-phones and other devices (such as the iPad, Samsung Tab) which can contain the map and all other relevant information. If combined with GPS and Augmented Reality information, it can even guide tourists to handicraft sales centres and villages. The involvement of the Government of India as well as an Indian organisation with experience in this field is highly significant. As a country with a booming handicraft industry, there are many lessons that we can draw from India.
Moreover, our craftspersons can easily relate to the culture and practices of their craftspersons and it will no doubt lead to a very fruitful collaboration. It may also lead to more training opportunities for our craftsmen and women. We hope that other government agencies will emulate this fine example and initiate projects that help their core target beneficiaries.