observer
ONLINE
---
---
OTHER LINKS



News in Pictures

Economic Development Minister Basil Rajapaksa and China's Ambassador in Sri Lanka Wu Jianghao Pic : Chaminda Hittatiya
---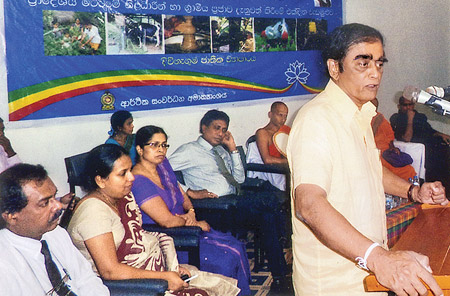 A seminar was organised by the Dehiowita and Deraniyagala Secretariat Divisions to implement the Divineguma program under the theme Poverty Free Sri Lanka. Here the
Deputy Minister of Livestock and Rural Community Development H.R. Mithrapala addressed officials of the secretariats at the Karawanella, Vendala Sri Visuddharama
Temple recently. Pic: K.P. Ranjani, Ruwanwella Gr. Cor.
---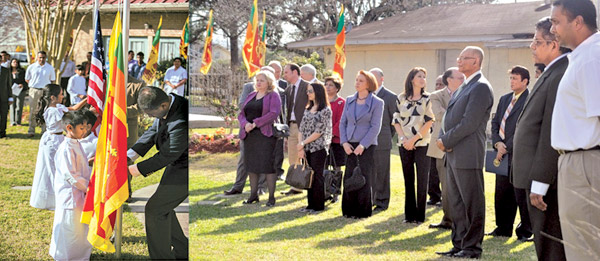 The Houston Buddhist Vihara in Texas USA celebrated Sri Lanka's 65th Independence Day on Saturday, February 2, 2013, which included quiz, essay, debate and poster competitions for children of Sri Lankan community in Houston. Here the Honorary Consul General of Sri Lanka in Texas, diplomats of foreign missions and dignitaries from the federal institutions attended the celebration.
---