Abduction and assault on two PCs, civilian informants :
Wildlife officers identified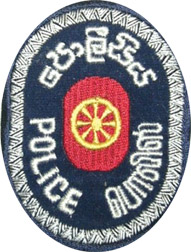 Seven Wildlife Department officials who allegedly abducted and assaulted two police constables from the Walana Vice Squad and two civilian police informants, a fortnight ago while raiding a ganja plantation at Udawalawa surrendered to the Wellawaya Magistrate's Court for an identification parade on Thursday.
Thereafter, they went into hiding in the Udawalawa jungle after releasing the suspects. All seven suspects involved in the assault and the abduction were remanded by the Wellawaya Magistrate till February 12 following their identification.
IGP N.K. Illangakoon has ordered the Director, Colombo Crimes Division (CCD) SSP, D.R.L. Ranaweera to investigate the abduction and assault on the police officers and the civilian informants at the state forest reservation.
A CCD police team led by ASP Nuwan Wedasinghe proceeded to Udawalawe last week and recorded the statements of the suspect Wildlife Department officers, and the abducted police officers and their informants.
The Wildlife officers' brazen act of abducting and assaulting two armed policemen in uniform and whether they were working hand in glove with a mafia drug cartel in the area is being investigated by the Colombo Crime Division. "There would have been a major calamity had there been an exchange of fire between the policemen and the Wildlife Department officers who were also armed.
This could have possibly taken place when they tried to seize the weapons of the policemen," a senior police officer said.
The incident occurred when policemen and the trackers were uprooting a ganja plantation in the Orukengala jungle. The beaten up police officers and the informants were later admitted to the Hambegamuwa Hospital following their release.
DIG Uva province M.R. Lathiff was in a rescue operation to free the policemen from their captors. Twenty-one policemen from the Walana Vice Squad left for Hambegamuwa to raid a 15-acre ganja (Canabis Sativa) plantation last week. Four suspects at the ganja cultivation were arrested and a muzzle loading gun and several mobile phones were seized in the raid.
Several ganja plants to the value of Rs. 4 million were uprooted and set ablaze. "We are investigating how ganja plants worth millions of rupees could be grown at a state forest reservation without the knowledge of Wildlife Department officials," a senior police officer said.