Honours for Lankan companies at SAFA awards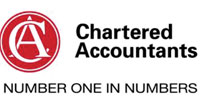 Twenty-five Sri Lankan companies won awards for their financial reports at the South Asian Federation of Accountants (SAFA) regional awards ceremony in Colombo last week.
Sri Lanka Telecom was adjudged an overall winner along with Bangladesh's IDLC Finance Limited and Prime Bank Limited at the SAFA Best Presented Annual (BPA) Report Awards which was hosted by the Institute of Chartered Accountants of Sri Lanka (CA Sri Lanka).
Sri Lankan companies together with companies from India, Pakistan, Bangladesh and Nepal were rewarded for their annual reports which promoted transparency, accountability and good governance.
Eighty-five awards were given away with Sri Lanka winning 26 awards, while the remaining prizes were shared between companies from India, Pakistan, Bangladesh and Nepal.
On behalf of Sri Lanka, Commercial Bank of Ceylon PLC, Hatton National Bank PLC and Sampath Bank PLC won awards under the private sector banks category, while in the public sector bank category, National Savings Bank, Bank of Ceylon and People's Bank won the BPA awards.
The chief guest at the event was Chairman of the Securities Exchange Commission of Sri Lanka, Dr. Nalaka Godahewa. SAFA President Abdul Mannan was present. Union Assurance PLC, HNB Assurance PLC and Janashakthi Insurance PLC won awards under the insurance sector, while in the financial services category awards were given to Peoples Leasing Co. Ltd, DFCC Bank and Mercantile Investment PLC.
In the manufacturing sector, CIC Holdings PLC, Chemanex PLC and Singer (Sri Lanka) PLC were honoured for their annual reports while Sri Lanka Telecom PLC bagged the award on behalf of Sri Lanka for the communication and information technology sector.
Hayleys PLC, Aitken Spence PLC and John Keells Holdings PLC won awards on behalf of the services sector while the Ceylon Chamber of Commerce, Association of Accounting Technicians of Sri Lanka and the Plantation Human Development Trust were honoured under the non-governmental organisation sector.
In the agriculture category, SAFA BPA awards were won by Watawala Plantations PLC, Kelani Valley Plantations PLC and Namunukula Plantations PLC. Three Sri Lankan companies, namely Union Assurance PLC, Commercial Bank of Ceylon PLC and John Keells Holdings PLC along with three companies each in Bangladesh and Pakistan also won the SAARC Anniversary Award for Corporate Governance.
The SAFA BPA Award signifies SAFA's recognition and reward for organisations in the region which have achieved excellence in presentation and disclosure of quality, relevant, reliable and objective financial statements in accordance to the framework stipulated by the International Accounting Standards Board (IASB). The event has been held annually since 1996 in one of the SAFA member countries.
CA Sri Lanka is a founding member of SAFA, which is the apex body of the South Asian Association for Regional Co-operation (SAARC) and a Regional Grouping of the International Federation of Accountants (IFAC).
CA Sri Lanka, president, Sujeewa Rajapakse said that transparency and accountability are two key elements in any system of good governance and that transparency is a powerful force that can help fight corruption, improve governance and promote accountability in any country.
"Today our countries operate in a world where effective communication is a vital constituent of good governance. The world is getting smarter, and people are beginning to talk and understand the efficiency and effectiveness of corporate reporting," he said.
"Amidst changing trends, organisations are now taking exceptional efforts in ensuring all stakeholders are given a clear and balanced view of their organisations performance and so events such as these further promotes these important objectives," he said.
Rajapakse said that quality and reliability of financial reporting is one of the key elements instrumental in the successful development of the capital market in any country. Reliable and quality financial reporting is largely driven by application of globally accepted accounting principles, which is why even Sri Lanka adopted the International Financial Reporting Standards in January last year.
Chief Executive Officer, CA Sri Lanka, Aruna Alwis said that the Institute was pleased to host a regional event of such a standing in Colombo.
"CA Sri Lanka is proud to be the host this year for the SAFA BPA awards ceremony and this event will further boost the image of the accounting profession in Sri Lanka and CA Sri Lanka's standing in the global accountancy arena," he said.