A better fare, please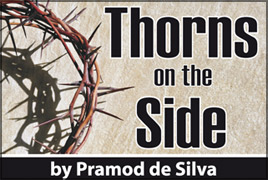 My recent trip to Japan, courtesy of the Ministry of Foreign Affairs of Japan, highlighted one major aspect of life that we should learn from the land of the Cherry Blossoms - the need for a fully integrated, efficient and comfortable transport system.
Every time I go to Japan, I go green with envy because they have achieved spectacular success with something we simply do not have - a very good taxi system. Do not forget that the taxi service is a public transport system and the presence of one is one 'index' of a country's development.
Apart from the somewhat high cost of the taxis in Tokyo (710 yen for the first two kilometres, but they are less expensive in most other Japanese cities), almost everything else clicks perfectly - the rear door opens automatically for the passengers to get in or alight, both cash and credit cards are accepted, the drivers are very courteous (do not expect them to speak English, though) and do not attempt to rip off strangers, the meter is not tampered with and a receipt is issued at the end of the journey.
There is an abundance of taxis in most of the world's major cities - you can hail on the street or wait at a taxi stand until one comes along. If you speak their lingo, taxi drivers are remarkably informative and will give you a wealth of knowledge on their city. Well behaved taxi drivers also give a good 'image' of their particular city.
The same cannot be said of our three wheeler drivers, unfortunately. In this country, the three wheelers are the closest thing we have to a formal taxi system. After years of prodding by the authorities, they have now installed taxi meters but it is well known that they employ a variety of methods to get more rupees out of passengers. Most of them are bad drivers who take unnecessary risks on the road, disregard all road rules and even speak to the passengers rudely on many occasions.
Despite repeated attempts by the police and government authorities to clamp down on overloading, most three wheeler drivers still continue this abhorrent practice resulting in frequent deaths and injuries. Their driving practices frequently result in major accidents that almost invariably result in the deaths of passengers.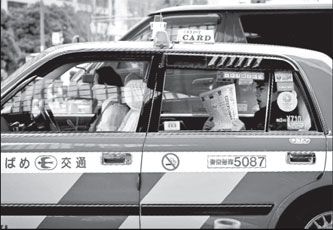 The three wheelers will remain a lethal cocktail of everything that is bad about a taxi service, unless and until they are properly organised and 'tamed'. That should, of course, be started with the disciplining of a majority of three wheeler drivers, implementing a uniform metering rate system, detecting and removing all illegal modifications (such as the removal of the passenger door guard) and a better taxi stand system.
Radio-controlled
However, three wheelers should not and cannot be the ideal basis for a taxi system, for which proper cars are solely needed. There are a few companies which run radio-controlled, air-conditioned taxis mostly in Colombo using proper cars, but collectively their strength could be much less than 1,000. That is simply not enough for a big city such as Colombo. The ideal scenario is a fleet of taxis which are available day and night when you raise your hand, call a number or wait at a stand. It goes without saying that pricing should be competitive but affordable.
A good taxi service will also benefit the tourism sector immensely.
For a country that intends to become an economic powerhouse in South Asia, such a taxi system is essential. Just imagine getting out of your office and hailing a cab that is clean and comfortable, driven by a courteous, law-abiding driver. He will probably not tamper with the meter and take the shortest possible route, traffic permitting, to your destination.
He will address you with respect, maybe even tell about interesting things on the way and finally give a correct receipt at the end of the journey with the correct balance. If you have to make a complaint on some aspect of your taxi experience, the driver's name and ID information are prominently displayed on the head rests of the front seats, with a hotline to the taxi company.
This should not remain a dream any more. The authorities should move in this direction without delay. One of the first steps they can take is to give duty free or duty concession status to taxi operators willing to import or buy from a local manufacturer at least 50 cars at once.
This would give an impetus to operators to invest in improving their services. The authorities must also explore the possibility of starting taxi services through the local cooperative system and allowing more private sector organisations to enter this field. As the years go by, Colombo (and hopefully, the major cities) would have a world-class taxi service unrivalled by any other city abroad. The three wheelers could perhaps be confined to remote areas where a full-fledged taxi service makes no economic sense and in limited numbers in tourist areas since some tourists like the experience of riding in a three wheeler. These three wheelers should be manned by courteous and disciplined drivers who can speak English well.
GPS navigation
Taxi services abroad are often in the forefront in terms of new technology. Taxis in most countries are now fitted with GPS navigation units which help the driver to pinpoint how he (or she - there are women taxi drivers in many countries) should go towards the ultimate destination.
This also helps the taxi despatch centre to monitor the driver's progress in real time and to check whether he is deviating from the normal route due to some reason other than heavy traffic. Taxis are often a test bed for alternative energy technologies such as electric drive-trains, fuel cells and rather more commonly, LP Gas. Leased in limited numbers to taxi companies, these technologically advanced cars help manufacturers to fine tune their cars before mass manufacture in the future. Our taxi operators should also explore these possibilities, although the requisit infrastructure is still thin on the ground.
You will ask one very pertinent question - why not improve the public transport systems such as buses and trains? That is vital too for a developing country aiming to become a developed one.
However, they cannot take you to the nooks and crannies you may want to reach; may not be available after you come out of your hotel at 2 am; will not cocoon you in a comfortable environment in an alien city or country and worst of all, will not tell you all those interesting things about the things you see on the way.