Cover Story
From faraway Solama, here they come!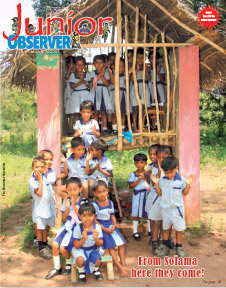 Our staff photographer Nissanka Wijeratne clicked these pre-schoolers who were having a whale of a time in a tiny shelter made by the school authorities to be used by them when the sun comes out in all its fury in the afternoons in Anuradapura.
It is made in an eco-friendly manner with the roof being made of cadjan as in the village. Most of the children were seen crouching in the shelter and our photographer captured these photographs.
The preschool is in faraway Solama in Anuradapura.