Sinhabahu at Lionel Wendt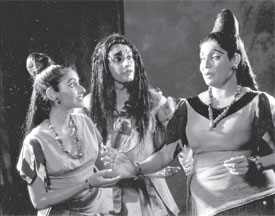 Prof. Ediriweera Sarachchandra's Sinhabahu will be staged at the Lionel Wendt Theatre today at 7 p.m.
---
Adaraneeya Sanvadayak at Cinestra Cinema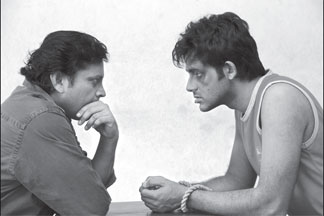 Sunil Chandrasiri's popular drama Adaraneeya Sanvadayak will be staged at the Cinestra Cinema, Air Force Camp, Katunayake on April 2 at 3.30 p.m. and 6.30 p.m.
The cast includes Janaka Kumbukage, Saranga Disasekara and Madhushan Nanayakkara.
---
Madhura Javanika at Panadura Town Hall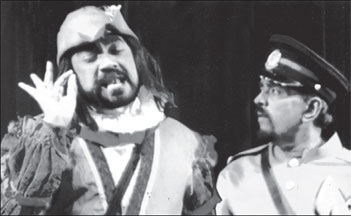 Dayananda Gunawardena's Madhura Javanika will be staged at the Panadura Town Hall on April 6 at 3.30 p.m. and 6.45 p.m. The cast includes Jackson Anthony, Bandula Wijeweera, Rodney Warnakula, Madhani Malwaththa, Rathnasheela Perera, Tharanga Kumari, Indika Jayasinghe, Wasantha Gunawardena, Buddhika Ranaweera and Jayanath Bandara.
---
Ela Pambaya goes to Lumbini
Gunapala Karunapathiranage's latest drama Ela Pambaya will be staged at the Lumbini theatre on April 7 at 3.30 p.m. and 6.30 p.m.
The cast includes Deemon Hettiarachchi, Rupa Gomes, Mahesh Hemachandra Perera, Dayasiri Hettiarachchi, Sugath Shantha Moragahakumbura, Nimmi Thennakoon, Sandun Sameera, Manori Sagarika, Lakmini Thillakaratne, Heshan Kumara Vijayathunge, Nisha Rockshani, Lahiru Sandaruwan, Manisha Lakmini, Pradeep Kulasena and Asantha Wijeratne.
---
The Croods
The Croods in now screened at the Savoy 3D Cinema, Wellawatte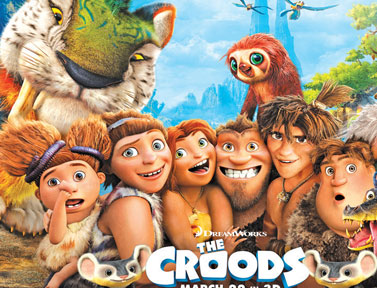 The film starts with Eep, a girl in a family of cavemen living in pre-historic times, talking about how her family is one of the few to survive nearby, mainly due to her father's strict rules, Grug. When in their cave home, Grug tells a story to the rest of the family, which includes his wife Ugga, daughter Sandy, son Thunk and his mother-in-law, with a character that mirrors Eep's curious nature.
He uses this story to warn the family that exploration and 'new things' pose a threat to their survival. This irritates the bored and adventurous Eep, and when the family falls asleep after dark, she ignores her father's advice, and leaves the cave. While venturing off, she meets Guy, an intelligent cave boy. She becomes fascinated with the fire he creates and is eager to learn more. He tells her about his theory that the world is reaching its 'end', before giving her a noise-making horn to call him if she needs help. He then abandons Eep, who is then caught by Grug, who had been searching for her frantically.
Much later, he-brings her back home, only to find that their cave home had collapsed due to an earthquake. The family then climbs over the wreckage to find another-worldly land, much different from rocky terrain's usual surroundings. The cast includes Nicholas Cage, Ryan Reynolds, Emma Stone, Catherine Keener, Clark Duke, Cloris Leachman, Chris Sanders, Randy Thom and Sandy Crood.