'Sri Lanka should not overreact to Tamil Nadu protests'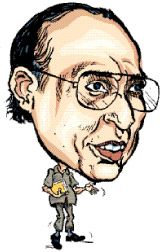 Sri Lanka should not overreact to the current wave of protests or the politically instigated actions in Tamil Nadu, said Human Resources Senior Minister and Chairman of the Parliamentary Watchdog, COPE D.E.W. Gunasekera.
He said, "My own personal feeling is that the DMK and AIADMK, are playing a political game in the wake of the impending Lok Sabha elections, not that they have a special soft corner for the Lankan Tamils."
Referring to the Hindu newspaper where the DMK party has said, "Our main slogan in the next Lok Sabha election is going to be Sri Lanka issue". He said that the parties were competing with each other to woo the Tamil voters and strengthen their bases.
"This is a domestic issue for Indians. We must not overreact to these domestic political compulsions."
There are extremist politicians in both countries. When the DMK or Vaiko shouts, there are corresponding shouts at this end. "I don't want to name the people or the parties," he said.
He said extremism is always mutually nurtured, just like the LTTE and the JVP in days gone by. The LTTE thrived on extremism in the South. "We should not fall into their traps."
"The LTTE and JVP nourished each other, that is why the LTTE never attacked the JVP. The LTTE killed leaders of all other parties except the JVP. They killed members of the SLFP, UNP, the Communist Party, Sama Samaja Party and other left party members but they never touched the JVP," he said.