Creating an environment for productive jobs vital - EFC
The government's ten-year horizon development plan (Mahinda Chintana), in its labour policy identifies employment generation as one of the key policy directives that should be promoted by the government.
In addition, one of the main objectives of the National Human Resources and Employment Policy, that was mooted last year was to promote the attainment of full, productive and freely chosen employment for all men and women in Sri Lanka.
Against this backdrop, we had some survey report findings that revealed certain realities that we need to address immediately if we are to achieve our development goals that have been identified by the policy makers.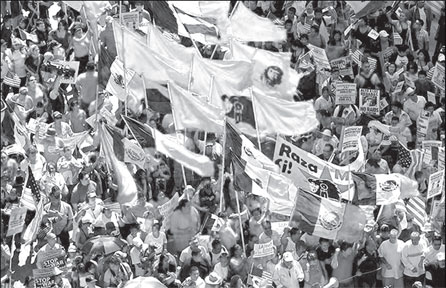 The Labour and Social Trends in Sri Lanka 2011 report that was released a few months ago by the Ministry of Labour and Labour Relations refers to the continuing decline of female labour participation in Sri Lanka.
This is a matter of serious concern, especially considering the fact that our female population is well educated and has the potential to contribute to economic development.
Unfortunately, however, one of the main drawbacks that we have in relation to promoting opportunities for women in employment is some of the restrictions placed on women in employment by our outdated legislation. Such legislation needs to be revised immediately if we are to open more opportunities for women.
Part time work, flexible hours, working from home are work arrangements that have not been envisaged in any of our legislation covering work arrangements. In addition, restrictions on women working in the night in respect of offices inhibit many investors, especially in the IT enabled BPO and KPO industries in considering Sri Lanka as a prime destination to set up companies.
The Employers' Federation of Ceylon has made representations to the government to grant exemptions to women in IT enabled industries, in terms of the law, to work during the night. Although all stakeholders including trade unions do not have any legitimate reasons to oppose these changes.
These changes have still not seen the light of day in our statute books.
In this context, it is relevant to draw attention to the recent World Development Report 2013 on 'Jobs'.
The report identifies jobs as being a cornerstone for development with a pay off far beyond income alone. The report also identifies improving employment opportunities for women in Sri Lanka as one of the key challenges.
One of the three recommendations it makes to governments is that governments should identify which jobs would do the most for development given their specific country context and remove or offset obstacles to private sector creation of such jobs.
This is what the Employers' Federation of Ceylon has been lobbying for in the context of removing restrictions on night work for women in offices in the IT enabled industry sectors.
Although May Day commemorates a day on which the workers fought for their eight-hour working day, which signifies confrontation and conflict with employers, we do not agree that a similar attitude prevails today between the parties.
From confrontation and conflict we have moved to a culture of collaboration and compromise. The workplace has become the centre of gravity in employer relations. It is necessary for us to strengthen work place relations through our regulatory framework so that it would enable employers and workers to understand each other more closely and work towards the betterment of the organisation.
Creating an enabling environment is a top priority which needs to be done by policymakers. Sri Lanka has been inundated with many policy frameworks in the area of employment during the past two decades. Policies are important, but more importantly, what is needed is to translate these policies into affirmative action.
Let us hope that the commemoration of May Day will motivate the social partners, and more importantly the policy makers to do what needs to be done before it becomes too late. (EFC media release)