AIA Group, value of new business hits $ 291 m
HONG KONG: AIA Group Limited recorded value of new business (VONB) of $ 291 million for the quarter ended February 28, 2013.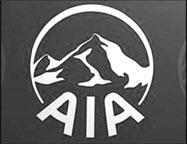 AIA's Group Chief Executive and President Mark Tucker said, "AIA has made a very positive start to 2013 with another excellent performance that builds upon the record results we achieved in 2012.
The strong growth in value of new business of 25 percent to our highest ever first-quarter figure demonstrates the successful execution of our growth strategy and our continuing momentum."
"AIA holds an advantaged position as the world's leading independent pan-Asian insurer solely focused on the Asia-Pacific region. Our local expertise provides us with a deep understanding of the rapidly growing savings and protection needs of our customers across the region and we are exceptionally well-positioned to benefit from the expanding demand for our products in Asia Pacific," he said.
"We will continue to deliver our sustainable growth strategy by improving quality and expanding the reach of our proprietary agency distribution and partnership platform, launching innovative new products to broaden our product range and leveraging our trusted brand and strong balance sheet. We remain very confident about AIA's future growth opportunities to create strong and sustainable returns for our customers and shareholders," Tucker said.
"Our strategic focus continues to be on creating shareholder value and returns for our policyholders. We can achieve this by optimising our volume and margin mix to deliver sustainable growth in VONB, which is our primary performance measure for the Group," he said.
"As a consequence, VONB grew by 25 percent to $ 291 million compared with the first quarter of 2012. Each of our markets reported positive growth in VONB, building on the record results from the prior year. Highlights of the quarter include the continued positive momentum in Hong Kong; the strong improvement in the performance of our agency operations in Korea as we continue to reposition the business; and the excellent growth witnessed in our other markets, in particular Indonesia, Australia and the Philippines.
Our operations in Malaysia received a positive contribution from the consolidation of the newly-acquired ING business that was completed in December," Tucker said.
The overall Group VONB margin was 38.4 percent.