The Bronze Horseman- a masterpiece

Last week, I discussed the obvious strengths and seductive power of Alexander Pushkin's shorter lyrical poems. To day I wish to shine a light on his narrative poems, Eugene Onegn and the Bronze Horseman in particular. Eugene Onegin is the work that is most closely associated with Pushkin. Indeed, it was his favorite work. He described it as 'novel in verse' and spent over eight years working on it. Eugene Origin has had a profound impact on the growth of Russian fiction, and the novels and short stories of writers as diverse as Tolstoy, Dostoevsky, Gogol and Turgenev bear ample testimony to this fact.
The distinguished Russian poet Anna Akhmatova once said that, 'Most of Dostoevsky's characters are aged Pushkin's heroes.' Indeed, it has attained the status of a classic in Russian literature.
Eugene Onegin is a long narrative poem that consists of eight cantos; it runs to 360-odd stanzas. It is made up of five and a half thousand lines of verse.
While the narrative line of this poem is unquestionably important, the various digressions and commentaries of the author that are highlighted as the story unfolds are as equally important to a proper understanding of this fictional text in verse.
In terms of the protagonist of the story, it introduced a new type of character - the alienated young man - and many later writers were quick to project and examine this character type in their works of fiction.
In terms of style and technique, Russian scholars who are well-versed in the Russian language tell us that the entire text is marked by a certain creative freedom and an impulse towards innovative experimentation.
This poem is an unmistakably Russian work bearing as it des the power of the Russian literary tradition as well as reflecting the contours of Russian social structures. Some have referred to it as an 'encyclopedia of Russian life.'
Commenting on this poem, John Bayley makes the following apposite remark.
'It is dense with wit, comment, and observation, but it is also leisurely, exploratory, partaking both of the nature of a prose novel (Tristram Shandy was one of Pushkin's models) and of brilliant experiments in a graceful and complex stanza form. Pushkin succeeds in doing two apparently incompatible things; delighting the reader with the brio and virtuosity of his verse patterns, and at the same time directing the reader's attention through them – as if they were a clear window – into the world of the novel, its events and characters.'
The events that comprise the narrative of Eugene Onegin take place in the early 1820s; this was the period of Pushkin's young manhood, when he was examining and absorbing sensitively the world around him.
The events unfold in St.Petersburg, Moscow as well as the countryside .As the narrative begins, we are presented with a picture of the protagonist paying a visit to his dying uncle in the country.
We are then shown how he received an academic and mundane education representing the type of playboy familiar to St.Petersburg society. We see how he is immersed in hectic rounds of pleasure and entertainment, and the deepening of his disenchantment with that life and consequently resolving to retreat into his country estate that he inherited from his uncle.
While in the country estate, he is attracted to a family of a squire. Tatyana is the elder daughter of this family. She is coy, unworldly and bookish; she is attracted to Eugene and falls in live with him; she writes him a letter expressing her deep love for him. It is an alluring piece of writing; she candidly expresses her emotions and begs for his sympathetic consideration of her feelings for him .It is evident that Eugene is touched by this letter, but he does not respond. Eugene does not want to deceive her, but at the same time his mental make-up does not permit him to get involved in an emotional relationship. Consequently, he decides to advice her, making it clear that for him the days of emotional relationships are gone.
Lensky is Eugene's new neighbour. They become friends, but in temperament and outlook are very different from each other. Lensky is an aspiring poet who is deeply attached to German idealism. Olga is Tatyana's sister, and she falls in love with him; she becomes betrothed to him. During a social get together, Eugene, partly to tease Lensky, playfully flirts with Olga; Lensky being the callow and impulsive young man he is, takes offense. He is upset by this turn of events and challenges Eugene to a duel. Eugene is, of course, a seasoned duelist and decides to accept Lensky's challenge. In the duel, Lensky is killed. This tragedy has a profound impact on all concerned. Eugene resolves to leave the countryside in utter remorse and overcome by self-accusatory feelings.
The narrative now focuses on Tatyana; grief-stricken, she pays a visit to Eugene's abandoned manor; she is naturally attracted to his library. Her family, in the mean time, has found a suitable partner for her in Moscow; he is a middle-aged dignitary. Eugene returns to St Petersburg many years after the duel.
He attends a ball there, and he is deeply attracted to her poised and elegant woman who is the hostess. She is none other than Tatyana. He is uncontrollably attracted to her and the mental frame that had guided him so far seemed to have immediately evaporated. He begs her to end her current marriage and become his wife. Tatyana candidly expresses her love for him but refuses to renounce her marriage or betray her husband.
As one commentator remarked, 'this ends the story of a love out of phase and twice rejected, so curiously alien both to romanticism and to the new sensibility; and here the author wryly abandons his inadequate hero, the moody companion of his most creative years.' Eugene Onegin became a prototype for later writers of Russian fiction.
Many commentators on Russian literature have claimed that Eugene Onegin can be justly regarded as the first modern Russian novel and that it had a palpable impact on the forward movement of the Russian novel. The works of Tolstoy, Dostoevsky, Turgenev, Lermontov, Goncharov, in their different ways, bear testimony to this fact. As a discerning critic pointed out, the antithesis between a disenchanted and disoriented, though indubitably gifted and sophisticated man and an earnest, honest, sweet-tempered young girl haunted the Russian literary imagination for many years.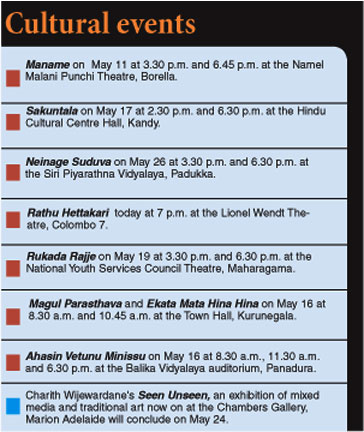 Eugene Onegin, it should be noted, is a novel in verse – this mean that the poetry is extremely important and functional .and also the role of the author within the narrative discourse deserves careful consideration. He, in point of fact, plays three distinct and intersecting roles.
First, he is the sanctioned narrator of the poem who is in control of the organization of it. Second, he is depicted as an acquaintance of the protagonist with all the suggestions f an incomplete understanding of Eugene. Third, he is presented as a character in the poem. This interplay of the three distinct roles issues in the establishment of diverse levels of poetic apprehension in the poem.
As we read this novel in verse, it is important to bear in mind the fact that the poetic texture of Eugene Onegin consists of narrative description and digression. In this regard, this poem reminds us of Lord Byron's Don Juan as well as Laurence Sterne's Tristram Shandy. What we find in Pushkin's long narrative poem, then, is not only the display of narrative energy but also the deft shifting of mood and focus and tone.
The narrative displays another layer of complexity in that the poet is unafraid to comment, as he progresses, on the very poetic technique and the rhetorical registers he ha sought to highlight. While Eugene Onegin, in many ways, brings to mind Byron's Don Juan, it has to be pointed out that the former displays a great measure of self-discipline and precision which add so immeasurably to the impact of the poem.
The poem announces its self-discipline through that precision of language. The poem contains many elements - narration, description, reflection, commentary – but at the end the poet is able to sustain a unifying vision that allows the integrative energies to triumph.
The poem, in its very opening stanza, plunges into the thick off the narration. In Eugene Onegin as in the Bronze Horseman, the narrative impulse is unmistakably present.
Now that he is in grave condition
My uncle, decorous old dunce,
Has won respectful recognition;
And done the perfect thing for once.
His action be a guide to others;
But what a bore, I ask you, brothers,
To tend a patient night and day
And venture not a step away;
Is there hypocrisy more glaring
Than to amuse one all but dead,
Shake up the pillow for his head.
Does him with melancholy being,
And think behind a public sigh;
Deuce take you, step on t and die
And Pushkin builds on this narrative energy maintaining the unflagging interest of the reader through quick-paced and artful story-telling.
To be continued