An evening of readings from Irangani and Lester by Lester
An evening of readings from Irangani and Lester by Lester will be held at 5.30 p.m. on May 12, at the Expographic Book Store, Pelawatte, Battaramulla.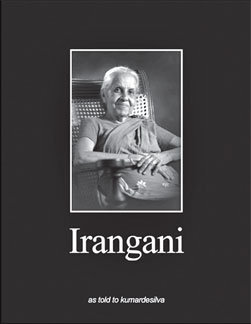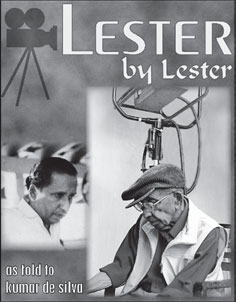 The event will be held under the patronage of Irangani Serasinghe, Dr. Lester James Peries and Sumitra Peries. The guest speaker will be veteran actor and Chairman of 'The Film Team', Ravindra Randeniya, who has worked with both Dr. and Mrs. Peries and Mrs. Serasinghe in his decades-long career.
Launched by Samaranayake Publishers a little more than a month ago, Irangani ... as told to kumardesilva chronicles the life and times of the grande dame of the Sinhala cinema, Irangani Serasinghe.
Lester by Lester .... as told to Kumar de Silva (a Vijitha Yapa Publication) is a celebration of half a century of locally and internationally acclaimed creative excellence. It chronicles the creativity of a lifetime of the doyen of Sri Lankan cinema, Dr. Lester James Peries. Its 20 chapters are devoted to each of his 20 films, from Rekawa (The Line of Destiny 1956) his first, to Ammawarune (Elegy for a Mother 2006) his last, showcasing and chronicling half a century of film-making. Coincidentally, it was Dr. Lester James Peries who launched Irangani (Meedeniya) Serasinghe into films in Rekawa. She has since then acted in several of his films and also in those of his wife Sumitra Peries, as she also does in the latest Sumitra Peries film Vaishnavee (The Divine Messenger).
The event is open to the public.