To improve planning and community resilience:
Aussie Govt funds Rs. 130m for disaster-prone cities
The Government of Australia will provide AUD 1,000,000 (LKR 130 million) to improve planning and community resilience in four disaster prone cities, Mullaitivu, Mannar, Vavuniya and Akkaraipattu.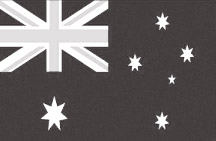 The latest funding is in addition to earlier Australian funding of AUD 1,000,000 in 2012 for disaster preparedness in the cities of Balangoda, Batticaloa, Kalmunai and Ratnapura.
The program will result in the development of "Disaster Resilient City Development Strategies" in each location.
Commencing in April 2013, this twelve month project will be implemented by the United Nations Human Settlements Program (UN-Habitat) in collaboration with project partners - the University of Moratuwa (UoM), Urban Development Authority (UDA), Ministry of Disaster Management (MDM) and the Municipalities / Local Authorities and communities of the four cities.
With the end of three decades of conflict in Sri Lanka, many areas are now undergoing rapid economic development, particularly in terms of new infrastructure and housing.
The selected cities are highly vulnerable to natural disasters such as cyclones, floods, lightning strikes and strong winds. By improving disaster risk reduction planning at the local city level, it will be possible to reduce the costs of natural hazards andbetter manage urban growth into the future.Over the next 12 months UN-Habitat and project partners will support Mullaitivu, Mannar, Vavuniya and Akkaraipattu to assess vulnerability, prepare Disaster Preparedness Plans and develop Building Guidelines for each city.
The UDA and Disaster Management Center will be closely involved in each location. The projectwill empower local communities and local government authorities.
At the conclusion of the project, trained community based Disaster Response Teams will work closely with local authorities to implement the Disaster Preparedness Plans.Australia's High Commissioner to Sri Lanka, Robyn Mudie, said "We are pleased to extend our partnership with UN-Habitat and expand assistance to another four city based communities living in disaster prone areas of Sri Lanka. Natural disasters can take a heavy toll on human life and livelihoods as well as the broader economy.
Effective planning has the potential to reduce these social and economic costs. We hope this project will allow the targeted cities to grow and prosper, and also demonstrate to other cities and towns in Sri Lanka the benefits of effective planning and disaster preparedness."Commenting on the project, Laxman Perera, UN-Habitat Program Manager for Sri Lanka stated "We highly appreciate the commitment of the Government of Australia in continuing their support for disaster risk reduction in cities. This initiative will replicate the good practices of the previous disaster risk reduction project, promote disaster resilient urban planning and significantly improve the quality of life of the communities by minimizing their exposure to disasters".