The dark ladies

I wonder whether something eerie is happening. Some pieces just hit me on the eye. Just days after I wrote the article on mistress distress making the topic even more chaotic I came upon by chance, this one with the title "Great artists need their dark ladies". According to it, Shakespeare, the greatest artist of Britain, in the literary field, is no exception. This Dark Lady has inspired many a sonnet of his.
Before going on let me take the caution of informing the reader that in no way does the writer consider mistresses and dark ladies to be identical though much borders on the insinuation.
According to writer Stephen Bayley, or courtesy of same, Shakespeare's Dark Lady influenced his works so much that his sonnets 127—154 have got labelled as the Dark Lady sonnets, where the poet simply raves over a mysterious and beautiful mistress with black hair and raven black eyes.
He goes on to effuse:
"My mistress's eyes are nothing liker the sun,
Coral is far more red, than her lips red "--- Sonnet 130.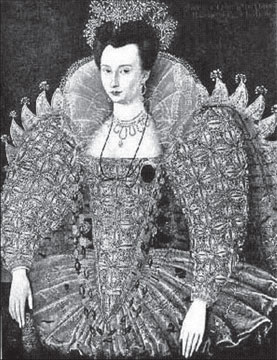 "In sonnet 129 he discusses sexual urges, (quote) before moving onto lovesickness in 153, writing, "the bath for my help lies where Cupid got new fire --- : my mistress's eyes" Enough for Anne Hathaway to go "online", but there was no "online" in the late 16th century when the English were more "sea pirates" of the ships of other Western powers than oncoming emperors of the New World.
Hijacked
Let me here not bypass the legend in South Lanka, that these pirates "hijacked" even our lads of fair looks and promising intellect to be adopted in their own country and given a sound education. An evidence of this is the birth of the most famous of such imported or exported prodigies, is not recorded in the particular Parish church. Only the baptism date given. That is by the way.
No prohibitions exist on limitless musing.
Shakepeare's mistress like his birthday remained a mystery and it became a game for many to identify her. From the University of Chichester came the guess that the Dark Lady is Lucy Morgan, a fallen woman, also known as Lucy Negro. There is even a book written on the Bard's Mistress by one Dr Burl.
According to recent research, Aline, wife of translator John Florio is the stimulator behind all that creativity of the Bard. "Sweet beauty has no name", but a lot of effort went into discover that name. Gossip hunting? No. It can go under the ennobled title of literary or intellectual research. In this research many a stimuli for creativity have now been discovered. Needless to say, most stimuli providers are females with a sprinkling of young men thrown in. Even the Bard has been accused of such a one.
"A sallow, tight hosed Gannymede with fluff on his upper lip".
Muses
Perhaps that was before the Dark Lady stepped in.
The Dark Ladies who stimulated the artists seem to have been called Muses too. That Shakespeare's Muse or Mistress was dark is revealed by these lines of the earlier quoted sonnet.
"As such who, not born fair, no beauty lack -- Slandering creation with a false esteem.
Yet so they mourn, becoming of their woe -- That every tongue says beauty should look so".
"Dark ladies" or muses who supplied stimulus to creative literary men were not limited to the above instance. "Prototype literary muses were Dante's Beatrice and Petrarch's Laura, both actually unidentified, yet beautiful... Keat's La Belle Dame Sans merci was Fanny Brawne, the minx whose presence filled him with thrilling excitement".
The learned writer goes on to give many more examples coming down to modern times.
He expands the field to artists from mere writers and presents many artists who would not have been that successful if they did not have mistresses or muses or dark ladies the ones who supplied the fuel.
"Without Muses we have no art".
The field is more widened to include great fashion designers.
"More certainly in fashion, Dark Ladies have become beacons of PR"!
Inventors
But great men are not limited to the above fields. There are great inventors who have changed the world for the poor creeping cringing folk, using their brilliant brains. Did they too have Muses or Dark Ladies to energise them, is a Q worth pondering. Since no literature is written on then it is best to conclude that unlike the aesthetes, so sentient.
These men who dealt with such heartless matter as iron and steel and coal did not crave for Muses, with dark hair or dark eyes or just simply Dark.
Let me conclude this by Sonnet CXXV11 by the Bard.
In the old age black was not counted fair,
Or if it were,it bore not beauty's name
But now is black beauty's successive heir
Sweet beauty hath no name, no holy bower
But is profaned, if not lives in disgrace
Therefore, my mistress's brows are raven black
Her eyes so suited and they mourners seem
As such who not born fair, no beauty lack.
Just another point. As to who stimulated female artists or those females who have etched their name in many a field remains a mystery. Did not they need such a one? Only the Gods know the answer for they have been pretty discreet about the matter. and do not carry the Dark Gentleman on the shoulder.