UN embargo fuelled CPC financial crisis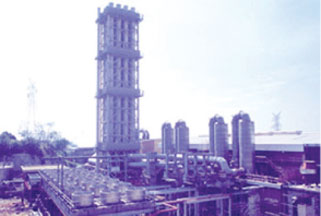 The UN embargo on Iran, fuelled the financial crisis of the Ceylon Petroleum Corporation according to Petroleum Minister, Anura Yapa.The Minister said that production at the Sapugaskanda refinery which provided 20 percent of the local petroleum demand was interrupted due to a shortage of crude oil. Denying allegations of the Opposition, the Minister said that Sri Lanka has not imported crude oil from Iran since 2012.
The Sapugaskanda refinery which has a daily production capacity of 50,000 barrels was scheduled to re-start last Friday.The refinery was built and fine tuned to operate on Iranian light crude and Sri Lanka was struggling to find a suitable alternative after UN sanctions prevented Sri Lanka from importing light crude oil from Iran.
Now the CPC buys Omani light crude, but yield is low compared to Iran crude and is trying out Nigerian and other crudes. After sanctions were imposed on Iran the refinery was closed on several occasions and this has seriously impacted on the loss making CPC.