'MTI HRM Forum 2013 to break new ground'
MTI HRM Forum 2013, organised by MTI HRM Solutions will, for the first time, be based on a study of top 100 Heads of HR and 50 CEOs in Sri Lanka. Sri Lankan HR fraternity and CEOs are due to attend this event which will be held on June 5 at the Galadari.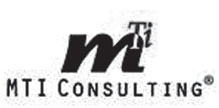 "Many HR fora tend to focus on transplanting text book HR concepts to Sri Lanka and are highly opinionated. Some of the hard issues are not tackled sufficiently in a structured manner, for example 'Why do so few HR professionals go on to become CEOs?' This is where the MTI HRM Forum will break new ground by challenging conventional wisdom and more importantly taking a business view of HR, not just the warm, fuzzy HR concepts," said MTI, CEO, Hilmy Cader.
The MTI HRM Forum will comprise two HR modules and one CEO module. Each module will commence with a presentation of MTI research findings and thought leadership, followed by focused panels that will discuss the research finding and debate on relevant issues.
The Core HR panels will feature four of Sri Lanka's top HR professionals representing the diversity of the Sri Lankan business community, including Head of Group HR, Expolanka Holdings PLC and Vice President, Association of HR Professionals, Asitha Jayatunga, Head of Human Resources, Standard Chartered Bank, Ms. Deshika Rodrigo, HR and Corporate Relations Director, Fonterra, Roshan Kulasuriya and Director, Human Resources and Corporate Relations, Unilever Sri Lanka, Udayan Dutt. The CEO panel will include Chairman and Managing Director, EPIC Group of Companies, Nayana Dehigama and Managing Director, MAS Active, Shirendra Lawrence who are due to bring out the entrepreneurial and corporate perception and challenges with HRM.
The presentation of the research findings and moderation will be through an international MTI team comprising Senior HR Consultant, MTI (Middle East and Asia), Darshan Singh, CEO, MTI Consulting, Hilmy Cader and Associate Consultant, MTI HRM Solutions, Ms. Niyanthini Kadirgamar.