Schols for JKH employees' children
In 1991, the John Keells Group launched a scholarship scheme for the children of staff members who qualified to enter universities. Since the inception of this scholarship scheme, 49 students have been granted scholarships, out of which 17 recipients continue to receive financial assistance.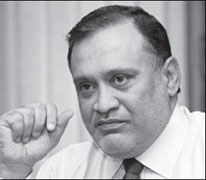 Children of all permanent, non-executive staff members who have been with the John Keells Group for more than five years, who are selected to local universities, are eligible for this scholarship.
The period of financial support varies from 3-5 years depending on the duration of each degree program and the Group supports on average about 14 students every year.
A monthly grant is provided to the students from the date they commence their university education and will continue, based on the undergraduate's merit and conduct, irrespective of the parent's future employment period with the Group.
On May 8, Chairman John Keells Holdings, Susantha Ratnayake presented certificates to five students selected for scholarships for the academic year 2011/2012. These undergraduates were those enrolled in degree programs at the University of Kelaniya in the Arts and Commerce streams, the University of Sri Jayawardenepura in the Physical Science stream, the Sri Lanka Institute of Information Technology (SLIIT) in Electrical and Electronic Engineering and the University of Visual and Performing Arts in Dance and Drama.
John Keells Holdings works together with local universities to conduct soft skills workshops, branded 'The Final Step'.
The objective of 'The Final Step', is to enhance the employability of local graduates by providing them a realistic perspective of employment opportunities in Sri Lanka and preparing them for the demands of the private sector. It covers a wide range of topics.