Discover yourself via writing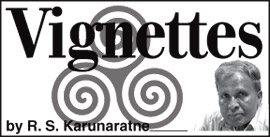 I must write it out. Writing is thinking. It is more than living, for it is being conscious of living.
- Anne Morrow Lindbergh
If you are given a blank piece of paper, how many of you can fill it with meaningful words, sentences and ideas? For the uninitiated, this is the ultimate challenge.
Almost all budding writers must have gazed at the blank page without knowing what to write. When you have to write a class assignment, you are confronted by a blank page. At the examination hall, you waste your precious time staring at a blank page. No wonder that we feel excited or enthusiastic on such occasions. If you are unable to write a single word, the problem lies not in your stars, but in your inability to get started.
Professional writers have come up with various solutions to this problem. Why can't most of us write? Is it due to the paucity of ideas? Or is it because we do not know how to organise our ideas? Most professional writers recommend that beginners should get into the notebook habit. This does not mean that their notebooks will be published in the future. Far from it. Once you start maintaining a notebook or journal, you begin to write regularly.
Influence
Joseph Reynolds, who later became a writing guru, found his journal a many-faceted influence on his writing in later life. His journal soon became a storehouse of ideas. In his journal, he recorded stories he had heard, descriptions of strange people he had met, quotations he had culled out from books and magazines. By writing them in the journal, he remembered them for the rest of his life.
Almost all writers fall into Reynold's category. By maintaining a journal, they become great collectors of ideas.
In addition, they begin to see life clearly. This is something most ordinary people miss out in life. They do not know who they are or what they are capable of doing. Samuel Johnson wrote, "I write, therefore I am." He slightly changed the celebrated philosopher Descartes' dictum: "I think, therefore I am."
Writing, like any other skill, improves with constant practice. One who maintains a journal practises the difficult art of writing. What is remarkable is that you can write anything in your journal because it is something private, just like a diary. Well, on some days, you may not be able to write anything in the journal. On such days, you can read the old entries. If necessary, you can rewrite them in a better way. This will also be a good exercise for your memory.
Grammar
When you are saddled with writing an essay or an assignment, you need to worry about grammar, punctuation and spelling. However, in journal writing, grammar, punctuation and spelling take a back seat. You write in a relaxed manner without being bothered about the niceties of the language. Give free rein to your ideas and feelings. If you do not do so, they will fly away like birds!
Some people are good at prose, others will do better in verse. However, the journal can accommodate prose and verse in equal measure because no one will look over your shoulder to check what you are writing. The journal will help you to attempt different types of writing because you are not bound by time constraints. When you put pen to paper, you become the master of yourself. Never think of quitting because when you quit writing in your journal, you lose interest in life.
Feelings
Most people maintain a diary to record the day's events and engagements. But a journal is different from a diary. To borrow a philosophical term, when you maintain a journal, you become ontological. Like most philosophers, you can unload, dump and let go of your feelings in the journal. It is the ideal book to record petty jealousies, hard feelings against a colleague, flashes of bright thoughts or an infatuation.
Keeping a journal is real fun. Without your knowledge, it becomes a safety valve. You begin to discover more about yourself. You start paying attention to your thoughts and missed opportunities.
A day will come for you to sift through your journal entries and identify certain ideas that can be developed in to a short story or even a novel. The secret is that those who maintain journals will one day become eminent writers!