ĎPeople didnít fall prey to politically-motivated strikeí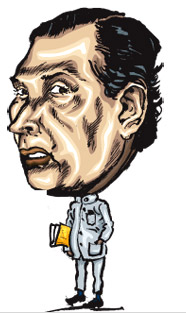 Public Administration and Home Affairs Minister W.D.J. Seneviratne said that the token strike organised by the main Opposition UNP and the JVP led coalition on May 21 was an absolute flop.
Almost 95 percent of public servants had reported to work. In certain institutions, the number of employees who reported to work was more than average.
The people didnít even feel that there was a strike on. The transport, health and administrative sectors functioned well, the Minister told the Sunday Observer.
The Opposition attempted to exploit the electricity tariff issue to embarrass the Government. It was evident that there was a politically motivated force which tried to take undue advantage of the situation.
However, people understood the actual situation and the implications of any strike at present and hence they didnít support such a move, he said.
The Minister said that he was aware that people felt the electricity tariff hike. Nevertheless, the people knew only too well that merely supporting the strike organised by Opposition political parties would not help bring down the electricity tariff hike.
The intention of the Opposition was to gain maximum political mileage out of the strike. However, people are wiser now. Unlike in the past, they donít carry placards and shout slogans at demonstrations just because somebody wanted them to do so.