observer
ONLINE
---
---
OTHER LINKS



News in Pictures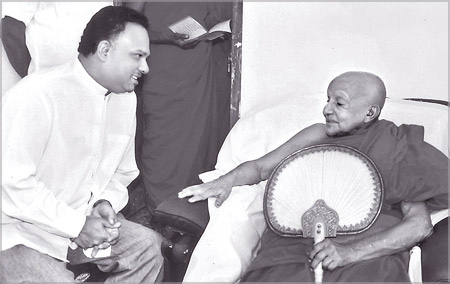 The foundation stone was laid for the Shrine Room of the Sri Bodhirajaramaya at Polwathura, Kothmale under the patronage of Mahanayaka of Asgiriya Chepter Most Ven.
Udugama Sri Buddarakkhithe Thera and the Minister of Public Management Reforms, Navin Dissanayake recently. Here the Minister in conversation with the Thera after laying
the foundation stone.
---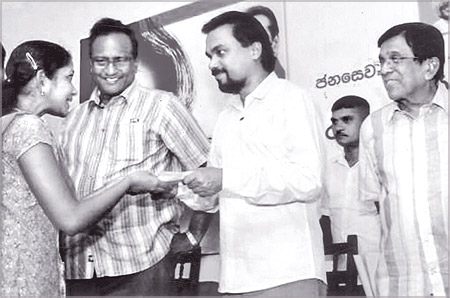 Construction, Engineering Services, Housing and Common Amenities Minister Wimal
Weerawansa presents the cheque to one of the beneficiaries of housing loans, in Ampara
recently. Senior Minister P. Dayaratne and Digamadulla district UPFA Parliamentarian
Sarath Weerasekara are also in the picture. Pic: I.L.M. Rizan, Addalaichenai Central Cor.
---
---