Cashless travel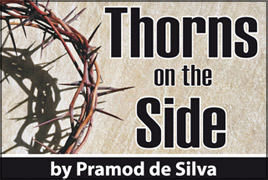 Way back in the 1990s, when mobile telephony was still in its infancy, several companies introduced Payphones which were installed at every important junction. While it was possible to use Rs.2 coins to operate the machines, they introduced a novel method that made it easier to place calls and control your spending- pre-paid cards. That was our first experience with the concept of pre-paid cards. Pre-paid cards gained popularity when mobile phone operators too, seeking ways to bolster their revenues and growth, introduced cards which contained a "stored value". For example, if a card has a value of Rs.500, the subscriber can take calls to that value. Mobile operators saw explosive growth after the introduction of pre-paid cards, because the subscribers do not have to worry about a huge bill at the end of the month, as in the post-paid model. It is easy to control your calling costs since you know exactly how much is left in the card. Today, the majority of mobile subscribers use pre-paid cards due to their sheer convenience.
Internationally too, pre-paid cards have become commonplace. Gone are the days when you took paper money abroad - now you can have a stored value card in the currency of your choice, with which you can buy goods abroad and pay for various services. They can be used at ATMs worldwide.
Value cards
Now that Sri Lankans are completely at home with the concept of stored value cards, the authorities have decided to introduce them to a variety of other sectors. Passenger Transport is one of the first sectors to benefit from this move apart from filling stations which received the system around one year ago.
In fact, Sri Lanka has become one of the first countries in the region to introduce pre-paid cards for bus travel.
Pre-paid cards eliminate several hassles faced by commuters. They no longer have to fumble around looking for maaru kaasi (small denomination coins) to give the conductor. Most conductors too have a habit of complaining that they do not have coins to give balance money.
Although the minimum fare is still Rs.9, they invariably do not give the balance Rs.1 if you hand over a Rs.10 note or coin. If prodded, the standard answer is "no coins". Most commuters, reluctant to get into an argument with private bus crew, give up.
Private bus crews rarely issue tickets, which is actually a right of the commuter. (This is not an issue in SLTB buses where tickets are always given). They dish out tickets in a hurry only if they get a message from a passing bus that provincial passenger transport authority personnel are checking buses. Pre-paid cards also eliminate this problem.
From the point of view of bus owner, there is another benefit - the card reader can be linked directly to his or her account, thereby preventing any financial fraud by the bus crew.
It is common knowledge that bus crew make a tidy profit at the end of the day at the expense of the bus owner. With no paper money involved, the chances for such fraud will be much less.
The cards make life easier for both bus crew and commuters - at some point in the future it may be possible to do away with the conductor altogether if everyone uses pre-paid cards which can be topped up as and when required physically at a store or online.
Transport options
Indeed, there are many countries where this machine-only transformation has already happened without any fuss over labour issues. However, Sri Lankan laws will have to be amended in that case because passenger transport buses (and trucks) are required to have another person to assist the driver.
This concept can be extended to a number of other transport options. It will be ideal for three wheelers and Nano taxis, especially if the card reader can be integrated with the meter reader, which is now fairly standard on almost every three wheeler. In fact, some Nano taxi operators already accept credit cards and pre-paid cards will be a logical extension.
The train service and the SLTB too will benefit from the introduction of stored value cards.
Hopefully, they can be integrated with the already popular season cards which save hundreds of rupees every month for passengers including schoolchildren. The authorities envisage that the cards would eventually be used for buying goods at supermarkets and for other services such as salons. Parking is another area that our authorities should be looking at. Parking meters that read smart cards can be installed at key parking lots and roadsides.
This "one card for everything" concept is not new. Several countries have similar systems, at least on an experimental basis. The idea is simple - the individualized card can store information on the owner, including emergency medical information such as blood group, contact number of a relative, health history etc which comes in handy if the bearer meets with an accident. Readers carried by paramedical personnel can instantly read this information which can be relayed to the nearest hospital.
The same card can also be used to access goods and services. Although there are certain privacy concerns, it is a neat solution that eliminates the need to carry multiple cards. Safeguards such as EMV (Europay Mastercard Visa) chips which can be verified with a Personal Identification Number (PIN) have to be built-in to prevent misuse of such biometric and financial information.
Worldwide, the use of such smart cards and mobile telephones as cash gateways is rising exponentially. Our banks, mobile operators and government authorities deserve praise for being up to date in this arena and introducing such "cashless cards" here.
We can take a cue and learn from the implementation of similar systems in other developing countries to perfect our systems. For example, Mumbai in India currently carrying out a smart travel card project which is perhaps the most ambitious one carried out in a developing country, involving the city's monorail, BEST buses and the suburban rail system.
The future will be even more exciting for stored value cards, but as far as we are concerned the cashless future is already here.