Over 10,000 DNA profiles soon:
Hitech lab to track down criminals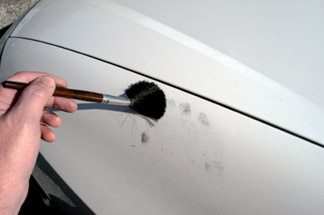 Genetech, Sri Lanka's foremost research institute will expand its DNA profiles on criminals significantly to expedite the arrest of crime suspects.
"We have around 3,500 profiles of those who have committed various crimes in the past 14 years. We hope to expand this to over 10,000 in the near future, as we now have an established laboratory for the purpose", Senior Scientist and Head of Molecular Forensics at Genetech, Dr. Ruwan Illeperuma told the Sunday Observer.
A hitech laboratory for criminal investigations was set up at Genetech early this month.
"We are currently gathering samples for a single data base for multiple cases."
Explaining how the technique was applied, Dr. Illeperuma said that DNA was unique to every human being. "No one who commits a crime can escape without leaving a trace of his or her DNA whether it is merely a hair follicle, saliva, a fingernail or blood. We can then analyse and compare the samples with the thousands we already have, even if the suspect goes missing. This information will be made available on request for any ongoing police investigation. It will be possible to arrest a suspect of a crime anywhere in the island more quickly, even if the suspect is evading arrest.
The DNA bank will be constantly updated", he said. Sri Lanka is one of the few South Asian countries to have this facility.
Although the laboratory was fully functional, they need to overcome some legal snags before using it for criminal investigations. The sky is the limit", he said.