'Hidden agenda under pretext of human rights':
US fails to recognise Sri Lanka's progress – Dinesh Gunawardena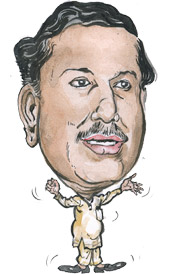 Chief Government Whip and Water Supply and Drainage Minister Dinesh Gunawardena said the statement by US Assistant Secretary of State for South and Central Asian Affairs Nisha Biswal at the end of her recent visit to Sri Lanka is crystal clear that the US does not recognise the country's significant progress.
Following her visit, the US envoy told the media in Colombo that the US will most certainly sponsor a resolution against Sri Lanka at the UNHRC sessions next month.
It is obvious that the US on the pretext of addressing human rights issues in Sri Lanka has a hidden agenda, the Minister told the Sunday Observer.
The Minister said 9-11 was the most tragic terrorist attack in New York and the key strategic locations of the USA. Thereafter, the US agreed to the UN resolution to defeat terrorism around the world. They also declared the LTTE as a terrorist organisation. "Sri Lanka was one of the earliest countries to defeat terrorism through a homegrown strategy.
President Mahinda Rajapaksa provided refuge to 305,000 people who crossed over from LTTE areas. The Government also ensured them protection and facilities by putting their lives back on track."
The US seems to know about all these positive developments in Sri Lanka. The Government held elections in the Northern province after a lapse of 25 years. But the US disregarded all these and pressurises Sri Lanka which is progressing and providing every citizen the right to live, travel and enjoy democratic freedom anywhere in the country, the Minister said.