Varsity student unions resort to inhuman ragging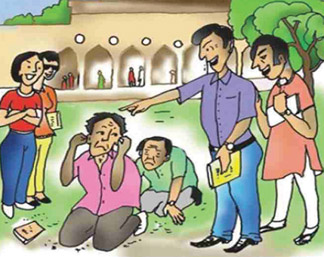 Attempts are being made by student unions in universities to resort to inhuman ragging of freshers, according to Higher Education sources.
Experts in higher education circles said that this was a deliberate attempt by student groups belonging to the Inter-University Students Federation and the Front Line Socialist Party to seek popularity among students and create problems in universities.
The Higher Education Ministry is closely monitoring the developments taking place during the "student union parade seasons".
According to intelligence sources, the modus operandi of these student unions is to keep the first-year students out of their class-rooms and thereby disrupt the university administration.
Students who opposed ragging have to endure harassment and assaults by the student unions leaders. Therefore, the media and other civic organisations should be vigilant on student harassment in the university premises, they said.
The JVP students groups and the Front Line Socialist Party are responsible for most of the ragging incidents in universities. These student unions have shed crocodile tears over the recent suicide of student D.K. Nishantha of the Peradeniya University Arts Faculty. He was also a victim of ragging at the university in 2011 and was also a primary witness in a case of ragging. He lost his life due to certain acts on the part of these student unions. These student groups didn't permit him to attend classes, the sources said.