In Brief
Colon cancer patient appeals for help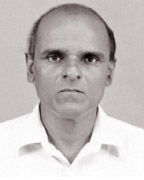 Chandra Lalith Jayaweera of Netolpitiya, Tangalle has been diagnosed with malignant colon cancer.
Jayaweera who is receiving treatment in Ward 17 at the Cancer Hospital, Maharagama, after surgery by Consultant Oncologist Dr. Dehan Gunasekara, is a father of three school-going children. He appeals for public assistance to purchase post-operative drugs.
Contributions from the generous public could be remitted to A/c No. 3407587 of the Bank of Ceylon, Tangalle branch. For details, please contact 0717591159.
---
Spine surgery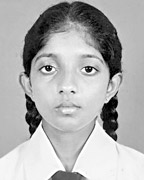 Fourteen-year-old student Parindya Sidmi Dananji of 18, Rajawatte, Wehelgoda, Devinuwara is suffering from spine scolisis, an acute disease which affects her constitution.
The Apollo Hospital Consultant Spine Surgeon Dr. Sajan K. Hedge has recommended surgery which is estimated to cost around Rs. 3,000,000.
Her parents appeal for public constributions which may be remitted to A/c No. 815 1011 540 of the Commercial Bank, Matara Branch.
For details please contact 0712217683 /0412221008
---
No bus timetable in Pottuvil
by M.I.M. Azhar -Maligaikadu Gr.
An appeal from commuters to display the bus time table at the main bus stand in Pottuvil in Ampara district, has fallen on deaf years. Bus passengers from Pottuvil to Panama, Akkaraipattu, Kalmunai, Batticaloa, Moneragala and Colombo tend to miss their buses as they do not know to whom to turn to.
---
ICT school essay competition by Visakha
Visakha Vidyalaya, Colombo is organising an All-Island essay competition on 'Information and Communication Technology (ICT)' to move with 'Info-V', Sri Lanka's pioneer ICT mega event of the school.
Schoolchildren above the age of 15 years are invited to send essays not exceeding 1,500 words on the themes, 'ICT for innovative learning', 'Smart use of social media' and 'ICT for cultural advancement' in Sinhala, English or Tamil.
The entries should be addressed to President ICT Society, Visakha Vidyalaya, 133, Vajira Road, Colombo 5, or emailed to [email protected] together with a certification by the Principal of the school, on or before March 1.
The winners will receive prizes and certificates. The winning articles will be published in the 'ICT Magazine', which will be launched at the 'Info V' 2014 exhibition.
---
Management and Entrepreneural Unit at Maharagama
The first College of Education dedicated to Management and Entrepreneurship studies will be set up at the Teacher Training College at Maharagama shortly.
The foundation stone to construct a three storey building for the proposed College was laid under the patronage of Education Minister Bandula Gunawardena and Dr. Alisher Umarov of UNESCO's New Delhi office, last week. Plans are under way to admit 400 GCE Advanced Level qualified students to the College this year, a release issued by the Education Ministry stated.
Senior education officials including Chief Commissioner (Teacher Education) L.M.D. Dharmasena and Examination Commissioner N.J. Pushpakumara were present at the occasion.
---
Kidney transplant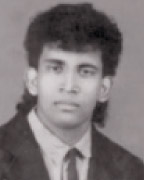 L.G. Chaminda Meepura (43) of Pahala Kadirana is suffering from end stage renal disease. He is under regular treatment according to Consultant Nephrologist Dr.C.A.Herath of the Sri Jayewardenepura General Hospital.
A donor has volunteered to donate an 'O' positive kidney but the costs involving the surgery and follow up treatment are estimated around Rs.1.5 million which is way beyond his means. The monthly expenses for his medications currently stand at around Rs.25,000
Chaminda who is an electrician by profession has three sons aged 11, 12 and 14. He is seeking help from philanthropists to meet surgical expenses.
Contributions could be credited to People's Bank, Negombo branch A/C 034-2-001-9-0713158. For details 0776076035.