observer
ONLINE
---
---
OTHER LINKS



News in Pictures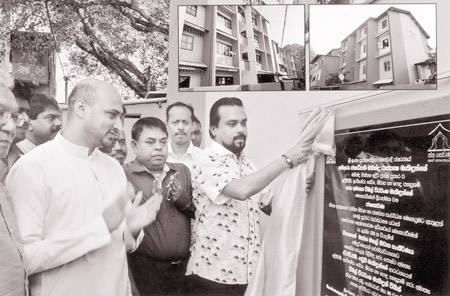 The Withanage Mawata flats in Colombo 7 refurbished at a cost of Rs13 million were opened by Construction Engineering Services, Housing and Common Amenities Minister Wimal Weerawansa recently. Urban Affair Senior Minister A.H.M. Fowzie, MMC Mohamed Muzammil, Ministry Secretary P.H.L. Wimalasiri Per-era and several official participated.
---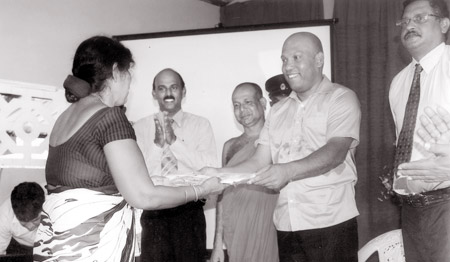 A ceremony to distribute learning-teaching equipment to pre-school was held recently. Here Deputy minister Indika Banda-ranayake presents pre-school equipment to a head of a pre-school at that occasion. Pic by: S.M. Wijayaratne, Kurunegala Corr.
---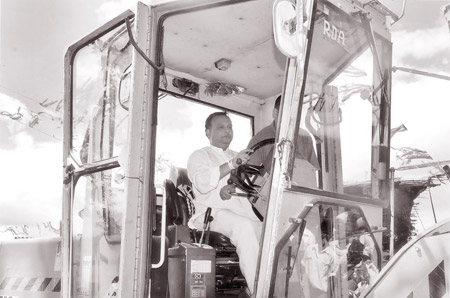 A five-kilometre stretch of road from Nuwara Eliya to Nanuoya of Perekumpura is being carpeted under the budgetary provisions of Public Management Reforms Minister Navin Dissanayake. Here the Minister launches the project.
---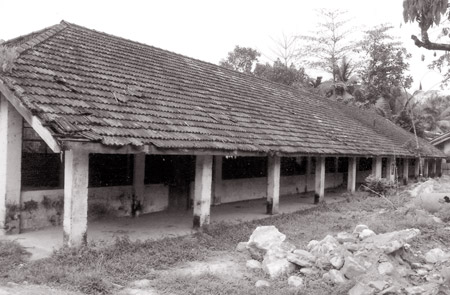 The Old school building of Daugala Kanista Vidyalaya is in a dilapidated state. People in the area call upon the authorities to repair the building and set up a rural hospital for the benefit of the people. Pic: by Theja Vidyarupa, Akuressa Group Cor.
---
| | |
| --- | --- |
| | | EMAIL | PRINTABLE VIEW | FEEDBACK |